Is Kim Jong Un Dead? South Korea Says North Korea Leader Is 'Alive And Well'
KEY POINTS
South Korea sees nothing to be alarmed about the disappearance from the public of North Korean dictator Kim Jong-un
Kim is apparently resting at his luxurious mansion complex in the city of Wonsan
However, the widely held theory is that Kim is recuperating from a heart surgery gone awry
The South Korean government asserts North Korean dictator Kim Jong Un is alive and appears to be holed-up at his luxurious mansion in the city of Wonsan, the capital of Kangwon province in the country's northeast.
However, it offered no reason as to why Kim has not been seen in public since April 12. Speculation as to the reasons for Kim's very public disappearance increased when he didn't attend the national celebration honoring the birthday of his grandfather, Kim Il-sung, on April 15. The widely held theory is that Kim, who is obese and suffers from a range of health issues, is recuperating from a heart surgery gone awry.
"Our government position is firm," said Moon Chung-in, special advisor on foreign affairs and national security to South Korean President Moon Jae-in to CNN. "Kim Jong Un is alive and well. He has been staying in the Wonsan area since April 13. No suspicious movements have so far been detected."
CNN last week intensified world attention on the issue when it reported Kim was "in grave danger after a surgery." Reuters also said the Communist Party of China had sent a team of doctors to treat Kim. This report hasn't been confirmed, however.
Kim's grand Wonsan complex, one of many luxury estates he owns in the country, appears to be an ideal haven to convalesce.
It includes an extensive array of leisure facilities, said North Korea analysis website 38 North. The complex houses nine large guesthouses, a recreation center, a large building built after Kim came to power, a protected port, a shooting range, a recreation building, a covered dock, and a small runway converted in 2019 into a horse-riding track. Kim is an avid horseman and a hippophile, or a lover of horses.
Wonsan also holds many pleasant memories for Kim. The complex's beachfront area is where Kim spent summers as a child.
Daily NK, a website run by North Korean defectors in Seoul, claims Kim has had to deal with cardiovascular disease since August 2019.
Whatever his true physical condition, Kim's health is raising fears it will destabilize this heavily militarized region. Kim's fate will also force the U.S., South Korea and other regional allies to react to any political upheaval to contain the Korean People's Army.
The gravest threat to stability in North Korea is the lack of a designated successor to Kim. All Kim's three children are still minors. This means the strongest contender for the title of supreme leader is Kim's younger sister, Kim Yo Jong, who is only 32 years old.
Without a designated successor to Kim, there will be "chaos, human suffering, instability," believes retired South Korean Lt. Gen. Chun In-Bum, former head of his country's special operations.
"It's bad news for everyone," he said.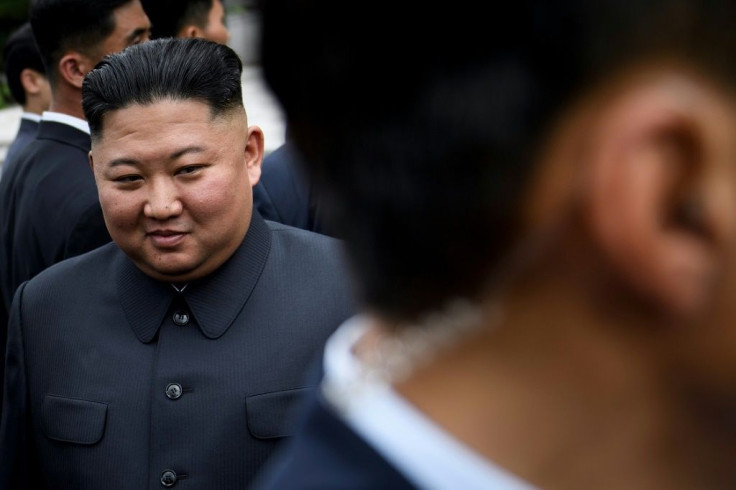 © Copyright IBTimes 2023. All rights reserved.