Kim Jong Un Forces All North Korean Men To Copy His 'Dear Leader' Haircut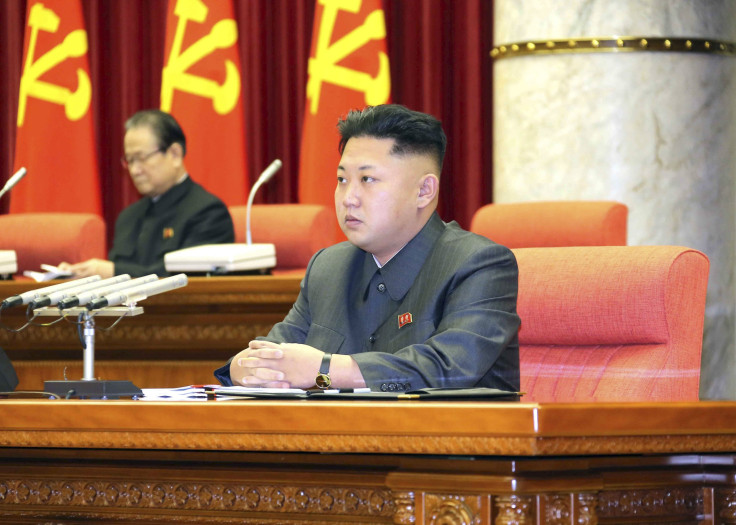 North Korean dictator Kim Jong Un is forcing every man in his totalitarian state to adopt the same hairstyle as him, citizens say.
According to the Korea Times, a South Korean publication, Kim began forcing North Korean citizens to conform to his hairstyle about two weeks ago. The mandate has reportedly proven unpopular with most North Koreans, but they know protest is not tolerated.
"Our leader's haircut is very particular, if you will. It doesn't always go with everyone since everyone has different face and head shapes," an anonymous source told the Korea Times. "It started from capital Pyongyang, and now spreading all across the country."
Another anonymous source, this one a North Korean refugee living in China, said Kim's current look was itself banned as little as a decade ago, when his father Kim Jong Il ruled. Apparently, the style looked so similar to haircuts worn by smugglers that it was referred to as the "Chinese smuggler haircut" and shunned nationwide.
While North Korea has long regulated haircuts, forcing all the nation's men to adopt the same unflattering 'do seems like overkill even for the insanely regimented nation. Previously, all North Koreans were required to select a look from one of 28 state-approved styles. Men were strictly prohibited from having any hair longer than three inches, supposedly to protect against creeping capitalist influence.
The North Korean regime has historically been so concerned about loose hair as a slippery slope to Western decadence that in 2005, the government produced a five-part propaganda series titled "Let's Trim Our Hair in Accordance with the Socialist Lifestyle" to promote approved looks to the citizenry. At the same time, the government also aired a public-shaming program that blasted photos and video of citizens with improper hairstyles along with their full names and addresses on live TV.
© Copyright IBTimes 2023. All rights reserved.