Kim Jong Un Had His Uncle Executed By 120 Ravenous Dogs, Jang Song Thaek 'Eaten Alive' In A Cage: Report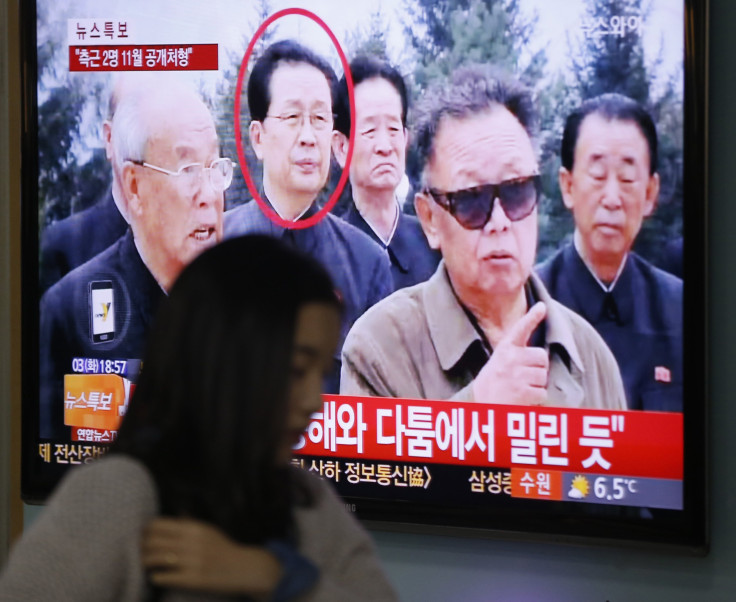 Jang Song Thaek, the uncle of North Korean dictator Kim Jong Un who was executed last month for "hideous" crimes, reportedly died a hideous death, thrown into a cage with as many as 120 hungry dogs that ate him alive.
According to a new report from Wen Wei Po, a pro-Beijing newspaper "with close ties to China's ruling Communist Party," Jang and his five closest aides were stripped naked and put into a cage with hunting dogs that had been deprived of food for five days. Kim Jong Un, his brother Kim Jong Chol and 300 other officials reportedly watched the one-hour ordeal where Jang and his aides were "completely eaten up."
The report from Wen Wei Po was republished by NBC News but not confirmed, NBC noted.
Jang Song Thaek was executed by the orders of Kim Jong Un last month after being physically removed from his government post, charged with corruption. According to the official Korean Central News Agency, Jang, who was part of the leader's inner circle and served as vice chairman of the Central Military Commission, was a "traitor."
The KCNA said Jang was executed for "hideous" crimes, including "attempting to overthrow the state by all sorts of intrigues and despicable methods with a wild ambition to grab supreme power." North Korea also accused him of corruption, womanizing, gambling and taking drugs, calling him "despicable human scum," according to NBC.
North Korea did not make a statement as to how Jang was executed.
© Copyright IBTimes 2023. All rights reserved.