Kim Jong Un's Favorite Food, Black Label Alcohol And YSL Cigarettes Revealed By Expert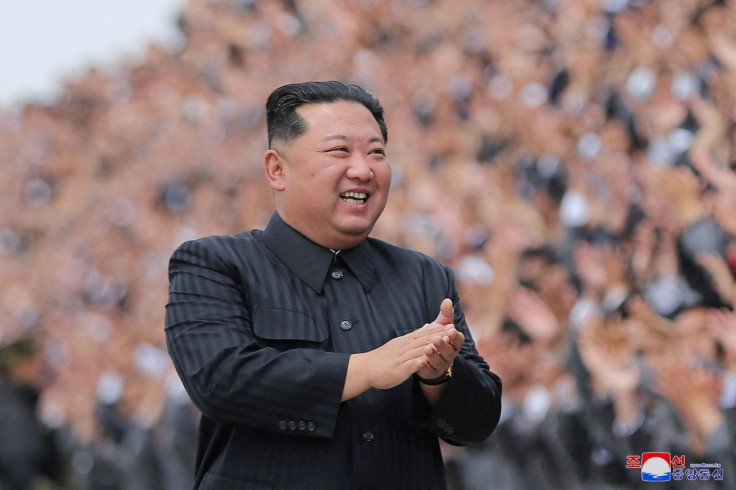 KEY POINTS
Kim Jong Un is reportedly a heavy drinker and consumes Black Label Scotch whisky and Hennessy Brandy
Kim allegedly uses Yves Saint Laurent cigarettes and likes Parma ham
South Korean authorities previously revealed Kim's heavy drinking and smoking habits
A leading British defense and security expert has shed some light on the secretive personal life of North Korean leader Kim Jong Un.
In an interview with the U.K. publication Daily Star, professor Anthony Glees claimed Kim reportedly satiates himself with European products commonly found on grocery store shelves.
"[A]ccording to his chef – he is an inveterate boozer, drinks Black Label Scotch whisky and Hennessy Brandy, and [is] a heavy smoker," Glees said.
"His favorite ciggies [are] Yves Saint Laurent black and gold designer jobs at around £50 ($64) per pack," the expert claimed.
Glees said the North Korean dictator allegedly enjoys eating big portions of Parma ham, a type of prosciutto from Italy's Parma region.
"He is obviously grossly overweight. Indeed, a nickname for him is 'Pang,' 'the fat one,'" Glees claimed.
In May, South Korean intelligence authorities revealed Kim's unhealthy habits while he was battling a sleep disorder.
South Korean Rep. Yoo Sang-bum, the executive secretary for the Parliamentary Intelligence Committee, said that the country's National Intelligence Service assessed that the North Korean leader is "engaging in excessive alcohol and tobacco consumption."
South Korean spies reportedly detected recent significant imports of Marlboro and Dunhill cigarettes made by North Korea, as well as alcohol and anti-insomnia medications, the Korean Herald reported.
The South Korean spy agency also claimed that Kim might be suffering from stress and allergies after being spotted with scars from scratching around his wrist and on his arm.
An artificial intelligence-assisted analysis revealed that the North Korean leader is believed to weigh around 140 kilograms (308 pounds).
It was a stark change from 2021 when the world saw a different Kim during a North Korean military parade, where he looked thinner and more energetic.
The Associated Press reported, citing some North Korea observers, that Kim may have lost 10 to 20 kilograms (22 to 44 pounds), possibly due to efforts to improve his shape and send a political message.
Yang Moo-jin, a Seoul-based University of North Korean Studies professor, said Kim is likely aiming to project an image of a "normal statesman" with his weight loss.
"He's also a husband and a father of three children who is approaching his 40s, so it isn't strange that he would care about his health," Yang said.
Yang also suggested that Kim's weight likely became an "internal concern" within his regime, pushing the North Korean leader to improve his shape and "present himself as a young and healthy leader who's capable of doing things."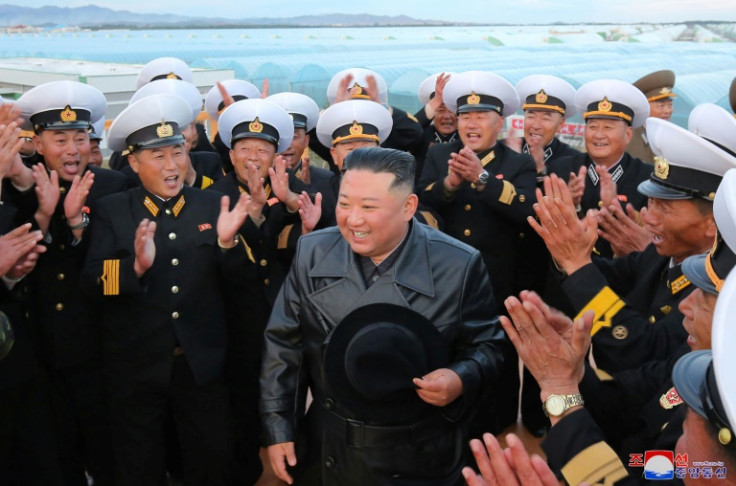 © Copyright IBTimes 2023. All rights reserved.