Kim Jong Un Health Problems? North Korean Leader Appears Ill At Workers' Party Parade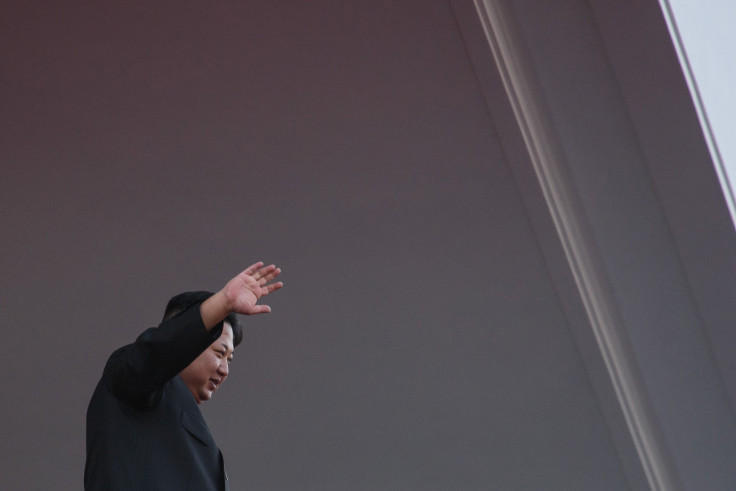 North Korean leader Kim Jong Un's health was called into question after he appeared during a parade over the weekend to help celebrate the 70th anniversary of the founding of the ruling Workers' Party, the Korea Times reported Monday. During a speech Sunday in observance of the occasion, Kim spoke with a raspy voice and supported himself by leaning on the podium throughout the duration of the 25-minute speech.
Rumors surrounding Kim's health have long swirled, and his rapid weight gain has been widely reported. Kim's weight increased significantly in June, with pictures of him released by the official North Korean news agency showing a much heftier man than the one who ascended to power in 2011. Kim also disappeared from the spotlight a little more than a year ago, in September 2014, taking several weeks' repose for health reasons and returning to the public eye walking with a cane.
Other reports from Sunday's parade, however, indicated Kim could be seen enjoying himself and laughing with advisors throughout the festivities.
News of Kim's possibly deteriorating health came as North Korea continued to step up its aggression with other world powers. The conflict with South Korea heightened during the summer, even leading to the exchange of fire across the demilitarized zone, though it has largely calmed since then.
Kim took aim at a different enemy during his address Sunday, this time looking to the United States. "The party's revolutionary armament means we are ready to fight any kind of war waged by the U.S. imperialists," he said, as reported by CNBC.
The U.S. and North Korea have long had relations marked by mutual mistrust and aggression. One U.S. defense official said that North Korea may already have the capability to fire a nuclear weapon into mainland U.S. and was ready in defense.
© Copyright IBTimes 2023. All rights reserved.