Kim Jong Un Urges North Korean Military To Fortify Nuclear Force After Firing 3 Ballistic Missiles: Report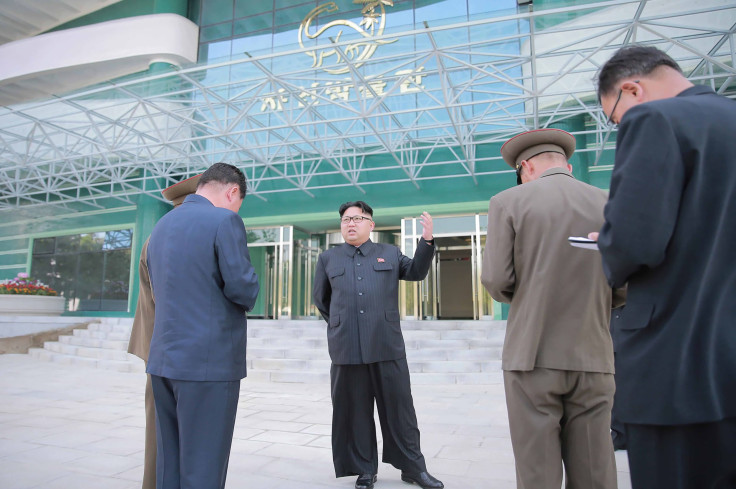 North Korean leader Kim Jong Un has called to continue fortifying the country's nuclear force, the state-run Korean Central News Agency (KCNA) reported Tuesday. Kim's statement comes a day after South Korea said that Pyongyang fired three ballistic missiles into the East Sea.
"He stressed the need to continue making miraculous achievements in bolstering up the nuclear force one after another in this historic year," Agence France-Presse reported citing KCNA.
According to the North Korean news agency, Kim was directing a fire drill of the military to check the "capabilities of the units" and the accuracy of the "improved ballistic rockets deployed for action." The reclusive state's leader expressed "great satisfaction over the successful successive firing drill of ballistic rocket," KCNA reported.
North Korea's firing of the missiles came a few hours after South Korean President Park Geun-hye and Chinese President Xi Jinping concluded a bilateral meeting on the sidelines of the G-20 summit in Hangzhou, China. South Korean military said that the missiles were medium-range Rodong-class and flew more than 600 miles and that they were launched without navigational warning to Japan.
Tokyo's defense ministry said that the missiles were estimated to have fallen into Japan's maritime Exclusive Economic Zone.
The United States condemned the North's latest move and said it planned to raise the issue during the East Asia summit in Laos later this week.
In June, North Korea tested its fifth and sixth intermediate-range ballistic missiles. This too, attracted criticism from the U.S., South Korea and Japan. The U.N. Security Council called for the renewed enforcement of sanctions that were imposed after the isolated country carried out its fourth nuclear test earlier this year.
© Copyright IBTimes 2023. All rights reserved.