Kim Jong Un's North Korea Threatens South Korea, US Mainland Attack Ahead Of Joint Military Exercise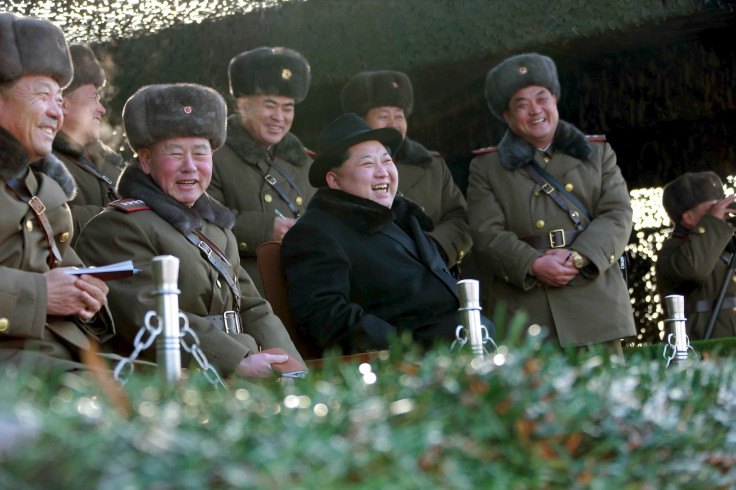 North Korea has warned of pre-emptive attacks against the U.S. mainland and South Korea in the event of any armed provocation, Agence France-Presse reported Tuesday evening. The threat comes as the U.S. and South Korea prepare to hold their largest-ever annual military exercise in response to North Korea's military tests, South Korea's defense ministry said.
North Korea has protested joint U.S.-South Korean exercises, alleging they are rehearsals for a potential invasion. The drills are set to focus partly on defending against attacks by weapons of mass destruction and will also include training for taking out North Korea's nuclear sites.
North Korea's supreme military command alleged the plans were offensive and this week reportedly claimed to have "the most powerful and ultramodern strike means" in the world, capable of dealing blows to the U.S. that would "reduce the cesspool of all evils to ashes, never to rise again on our planet."
North Korea's state news agency warned of attacks against the presidential Blue House in Seoul, which it condemned as "the center for hatching plots for confrontation with the fellow countrymen in the north, and reactionary ruling machines."
Tensions have risen between North and South Korea since a recent nuclear test and the launch of a long-range rocket. This year's annual U.S.-South Korean joint military exercises will include 15,000 American troops, four times the level of last year, South Korea's defense ministry said, according to Voice of America. Australia, Canada and other countries that backed the U.S. in the Korean War in the 1950s are likely to join as well.
North Korean media and officials routinely lash out fiercely against what they allege is Western aggression. The U.S. has demanded that North Korea end its nuclear program, but Pyongyang has rejected recent attempts to negotiate a compromise.
The country's leadership is among the most autocratic and corrupt regimes in the world. Human rights groups have routinely lambasted North Korean officials for their suppression of free expression, human rights violations and dictatorial style of ruling. The government is believed to maintain camps for political dissidents where starvation and torture are routine.
© Copyright IBTimes 2023. All rights reserved.