Knicks Playoff Schedule 2012: Dates, Start Times and TV Schedule for New York vs. Miami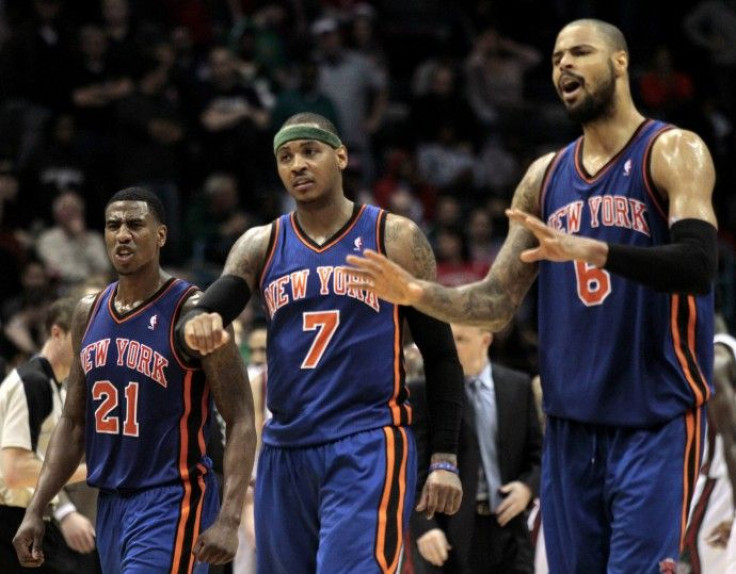 The Knicks begin their quest for their first NBA Title in 30 years this weekend, as they face the Heat in the first round of the playoffs.
The best-of-seven series begins in Miami this Saturday at 3:30 p.m. ET. New York enters the series as the seven seed in the Eastern Conference after finishing the season at 36-30.
New York will likely be without point guard Jeremy Lin for the entire series. He had knee surgery a few weeks ago, and probably won't be available until the second round of the postseason.
Miami is the second seed in the East, finishing the year at 46-20. The Heat dominated head-to head play in the regular season, winning all three games against the Knicks.
The winner of this series will go on to play the winner of the Indiana-Orlando matchup.
Here is the playoff schedule for the Knicks - Heat round one matchup:
Game 1 (Miami)
Saturday, April 28 3:30 p.m. ET on ABC
Game 2 (Miami)
Monday, April 30 at 7 p.m. ET on TNT
Game 3 (New York)
Thursday, May 3 at 7 p.m. ET on TNT
Game 4 (New York)
Sunday, May 6 at 3:30 p.m. ET on ABC
Game 5 (Miami if necessary)
Wednesday, May 9 (TBD)
Game 6 in New York (if necessary):
Friday, May 11 (TBD)
Game 7 in Miami (if necessary):
Sunday, May 13 (TBD)
© Copyright IBTimes 2023. All rights reserved.