Kobe Bryant Convinces Alex Rodriguez to Seek Orthokine Therapy for Knee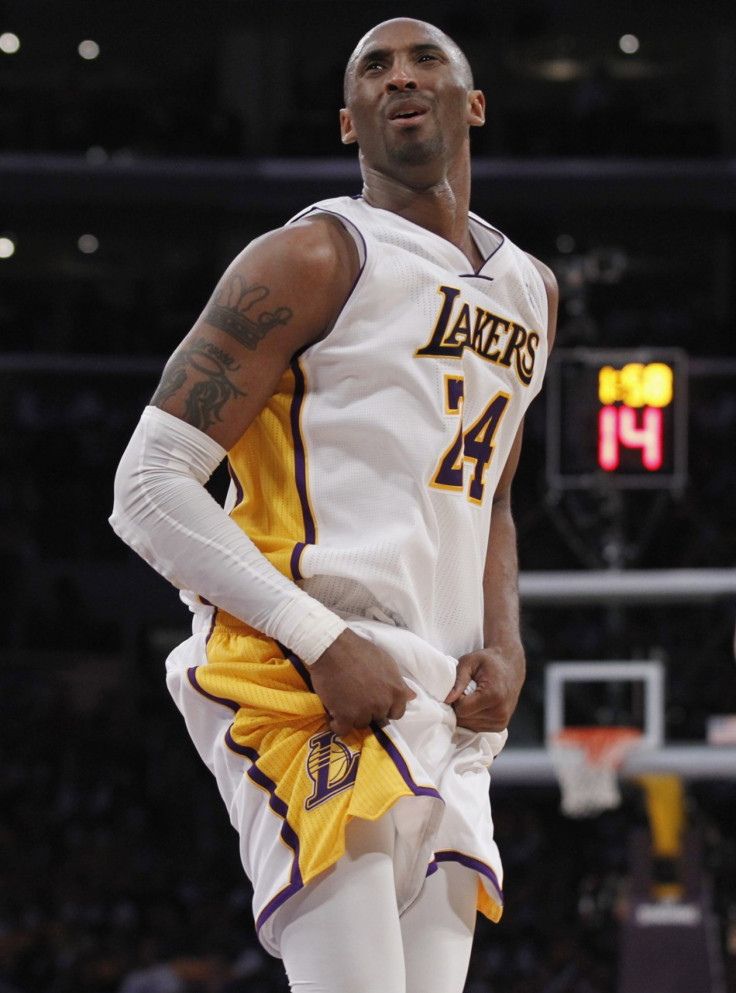 Superstars among all the major sports don't always have the time to keep in contact with one another to give advice or lend some words of encouragement, but when they do, they usually listen.
That was recently the case with Los Angeles Lakers guard Kobe Bryant and New York Yankees third baseman Alex Rodriguez. Bryant, who took two trips to Germany, one in the summer and the other in October, during the prolonged offseason for knee and ankle treatment, recommended that Rodriguez also go to Germany to go through the same experimental therapy he did to heal up, according to the New York Post.
Rodriguez heeded Bryant's advice and traveled to Germany within the last month to receive what's called Orthokine therapy to treat a right knee that's been ailing him since the end of last season. After undergoing surgery on his right knee in July to repair a torn meniscus, Rodriguez returned to the Yankees for the stretch run, but was never the same. In his 68 at-bats following the surgery, Rodriguez hit .191 with three homeruns and 10 RBIs. The effects of the surgery even lasted until the postseason where he batted a meager .111 with no homeruns and just three RBIs in the Yankees' loss to the Tigers in the ALDS.
According to ESPN.com, Orthokine therapy is a procedure in which blood is drawn from the arm and put into a spinning centrifuge to separate out a certain protein. The mix then gets injected into the patient's affected area.
Rodriguez needed permission from the Yankees to undergo the procedure because the team was blindsided by a report last season that pitcher Bartolo Colon had undergone controversial stem-cell treatment, the Post reported. The Yankees first cleared the procedure with the Commissioner Bud Selig's office to avoid the appearance that Rodriguez could be getting impermissible treatment.
A lot of athletes I've talked to really think this stuff works, but we really don't have a lot of scientific knowledge behind it of exactly what's happening, said Dr. Jonathan Glashow, the co-chief of sports medicine at Mount Sinai Hospital, to the Post.
It's a great way to reduce inflammation and therefore pain, and that's the essence of it. I think a lot of the athletes who have wear-and-tear on their knees benefit from this. You do it for a while and if it doesn't stay good you do it again in a few years.
© Copyright IBTimes 2023. All rights reserved.