Kobe Bryant Was Fueled By Michael Jordan Even In High School, Former Teammate Says
KEY POINTS
Kobe Bryant's high school teammate said that Bryant already dreamed of playing with Michael Jordan as a freshman
A Lower Merion High School coach first compared Bryant to Jordan
Bryant carried the same dedication from high school to pro
Kobe Bryant's high school teammate revealed that a freshman Bryant was already fueled by thoughts of playing with Michael Jordan.
During his NBA career, Bryant's passion and hardwork were second to none. In fact, he was widely remembered for his unique basketball mentality. But Bryant's dedication didn't develop in the NBA. In fact, the young Bryant was already intense even as a teenager.
In a recent interview with The Daily Beast following Bryant's untimely death, his high school teammate Jerahme Posner recalled a story in which the late NBA legend proved that nothing can stop him from becoming a future basketball star.
According to Posner, one Friday night during Bryant's freshman year, Posner stopped by his house to pick up the future Lakers star's sister for a party. When Posner invited Bryant to join them, he declined and what Bryant told him was something he would never forget. The young Bryant said that "he had to work on his free-throw shooting."
"I remember saying, 'Kobe, basketball season is over. It's Friday night. Why are you practicing free throws?'," Posner recalled..
Posner even stated that he "vividly remembers" how a focused Bryant continued his reason and vowed that one day, he will play with Jordan in the NBA.
"I vividly remember, he looked straight into my eyes. And he said with all the self-assurance in the world, 'One day I'm going to play with Jordan'," Posner said.
Jim Beatty, a retired referee who called Bryant's high school games at Lower Merion, was so thrilled by how Bryant turned himself into a basketball superstar. According to Beatty, it didn't take long for him to realize that the young Bryant could become the next MJ.
"I said at the time that he will be another Michael Jordan," Beatty said of Bryant.
"That's how good he was. He wanted the ball all the time. He knew he could score. He was that good," Beatty added.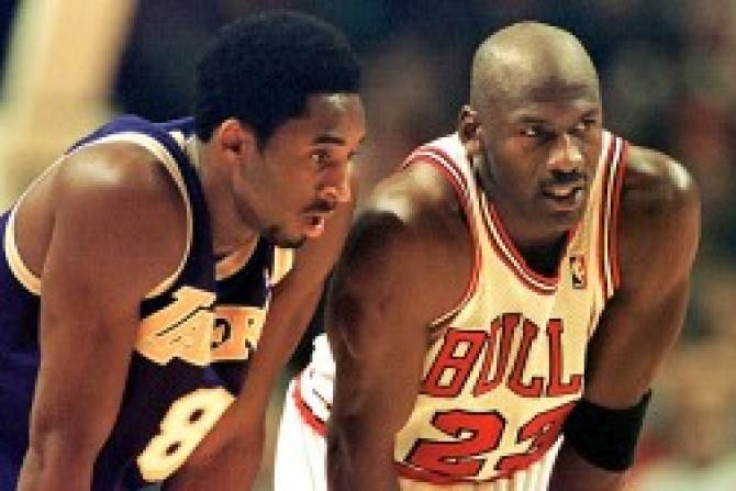 In Bryant's senior season, he ultimately became a lethal scorer. Beatty saw the Lower Merion star score 29 points in the second half of a playoff game against Norristown at Plymouth Whitemarsh High School in 1995. And just like Jordan, Beatty even saw Bryant take off from the foul line for a thunderous dunk.
Bryant carried the same mentality and dedication in the NBA. Allen Iverson, who considered Bryant as his "brother," revealed that ever since their rookie season, "Black Mamba" was already a "true student of basketball."
"It was our rookie season and my first trip to L.A. for a game against the Lakers. He came to my hotel, picked me up, and took me to a restaurant. When we returned before he left, he asked me, 'what are you going to do tonight?' My reply was, 'I'm going to the club, what are you going to do? He said I'm going to the gym'," Iverson recalled.
© Copyright IBTimes 2023. All rights reserved.