NBA: Kobe Bryant Was First Compared To Michael Jordan In High School
KEY POINTS
A former Lower Merion High School referee was the first to compare Kobe Bryant to Michael Jordan
Bryant once dunked from the foul line in a high school game
Bryant thinks he and Jordan are different
Kobe Bryant was first compared to Michael Jordan by a referee during his high school days at Lower Merion High School.
All throughout his Hall of Fame career, Bryant has been viewed as Jordan's lone successor. The comparison has been a subject for debates up until before Bryant's untimely death. Ultimately, Bryant has proven that he was the only player to emulate Jordan's moves as he continuously improved in the NBA. However, a former referee from Bryant's high school had already seen the similarities way ahead the Lakers legend's NBA debut.
Jim Beatty, a retired referee who called Bryant's high school games at Lower Merion, recently spoke to Inquirer and expressed his devastation about the legend's death. Beatty was so thrilled by how Bryant turned himself into a basketball superstar and even recalled the first time he realized the young Bryant could become the next MJ.
"I said at the time that he will be another Michael Jordan," Beatty said of Bryant.
"That's how good he was. He wanted the ball all the time. He knew he could score. He was that good," Beatty added.
Beatty has witnessed how the high school Bryant became a relentless scorer as time passé by. According to Beatty, in Bryant's junior season, teams could slow him down by throwing multiple defenders at him but will still score 20-plus points.
However, in Bryant's senior season, the strategies of the year before became futile. Beatty saw the Lower Merion star score 29 points in the second half of a playoff game against Norristown at Plymouth Whitemarsh High School in 1995. And shockingly, Beatty even saw Bryant take off from the foul line for a thunderous dunk at the Palestra that same year.
"When I had him as a junior, you could put a couple of guys on him and guard him. When I had him as a senior, you could put three guys on him and you couldn't guard him. That's how good he was. He was awesome," Beatty recalled.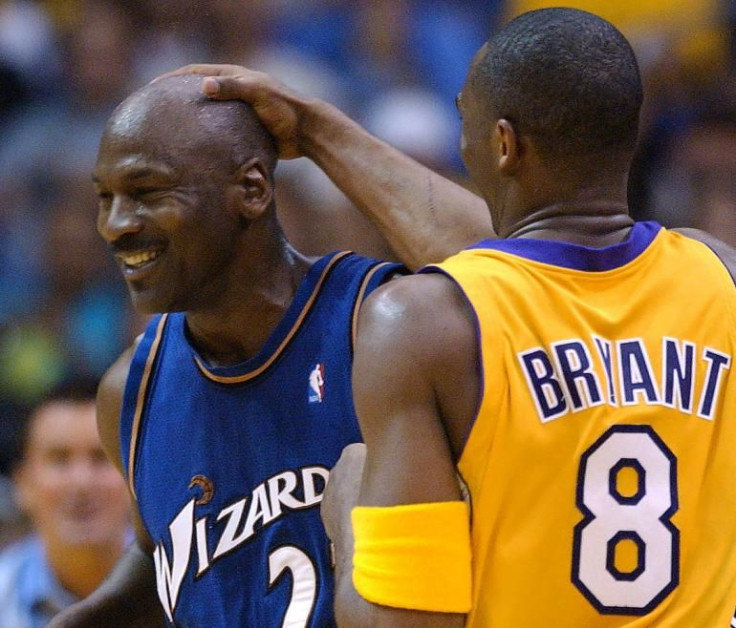 Many are convinced that Bryant was the next Jordan. But for the late NBA icon, he and MJ were completely different. In his last podcast appearance, "Black Mamba" pointed out that MJ would compete on anything while he smartly chooses his battles and only compete on things he's good at.
"It's fun, we're really different. He's crazy, he'll compete at anything. He'll compete with any and everything, I won't. I'll only compete with things I'm good at," Bryant said about Jordan.
© Copyright IBTimes 2023. All rights reserved.