Kucinich Beaten by Fellow Democratic Colleague in Ohio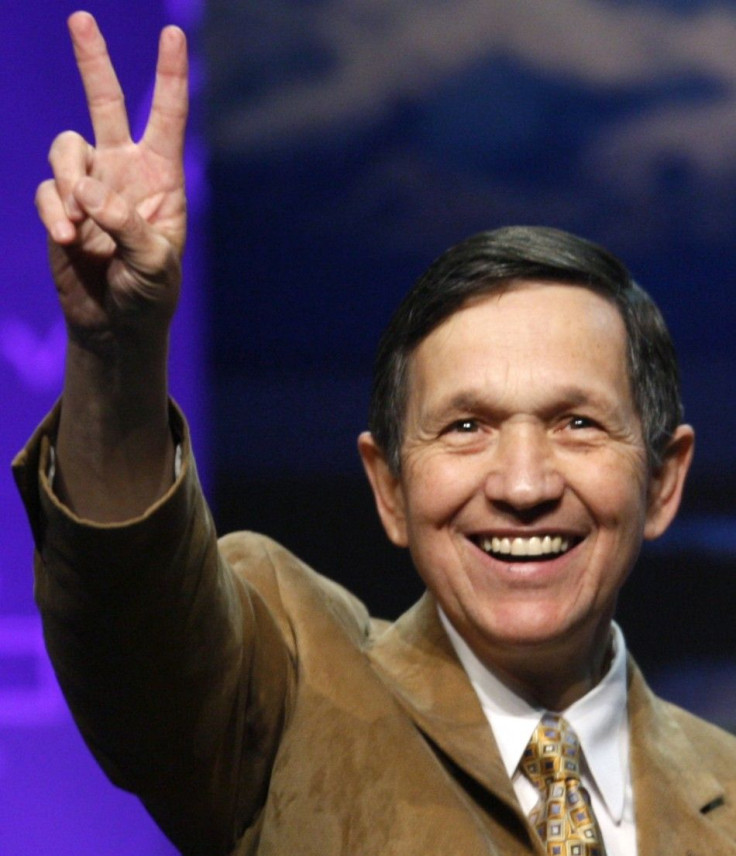 Ohio's Dennis Kucinich, widely known for his staunch liberal views and fierce criticism of former president George W. Bush and the second Iraq war, was defeated Tuesday by Marcy Kaptur, a fellow incumbent Democratic member of the House of Representatives, in a contest forced by redistricting.
Kucinich's loss in the newly redrawn 9th Congressional District came as 10 Super Tuesday primaries and caucuses among Republican presidential candidates dominated news coverage.
Kaptur won the primary by more than 20 points -- 60 percent to Kucinich's 36 percent, with 85 percent of votes tallied as of early Wednesday, the Washington Post reported.
Kaptur, a 15-term House veteran, is a member of the powerful Appropriations Committee. Kucinich, a former Cleveland mayor, has been a member of the House since 1996.
Kucinich's political career, which he began as a member of Cleveland's city council in 1969 and included two attempts for the White House, is now in doubt, several media outlets reported.
© Copyright IBTimes 2023. All rights reserved.