Kyrie Irving Coy On Contract Extension, Reveals Plan For Next Season
Kyrie Irving continued to remain coy with regards to his plans for the future after entering the final-year of his contract with the Boston Celtics.
The Celtics point guard confirmed he will not be signing a new deal at the moment preferring to wait until next summer to make a decision on his future with either the Boston franchise or another team in the NBA.
Irving signed a two-year deal when he joined from the Cleveland Cavaliers prior to the start of the 2017-18 season, and after a relatively successful first season, he is keen to take the team to a championship win in the upcoming campaign.
The 26-year-old played a key role in helping the Celtics finish as the second seeds in the Eastern Conference and then watched from the bench as his team lost in Game 7 against the Cavaliers in the Eastern Conference finals.
Irving suffered a knee injury in the latter stages of the regular season, and needed to undergo surgery to remove two screws that were inserted in 2015. He was ruled out for the season and had to watch from the bench as a young and unfancied Celtics team made a run to the East finals and were just one win away in Game 7 to make the summit clash.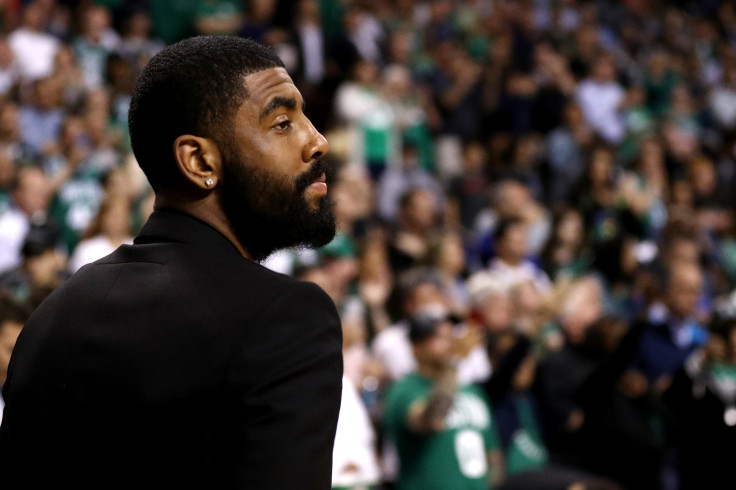 The Celtics want Irving to commit his long-term future to the franchise and believe the player also wants to stay beyond his current contract, but, they are unlikely to get a commitment until 2019. Irving indicated he is happy with the management in Boston and believes they are set up for a bright future with the young players on their roster.
The five-time All-Star confirmed he will talk to the Celtics regarding a new deal when the time is right, but first wants to focus on returning from injury and taking the team on a championship run next season.
"We have an incredible organization. I think we've positioned ourselves for the future, and we're taking steps in the right direction," Irving said during an interview with ESPN owned website The Undefeated.
"I've been transparent with [Celtics general manager and president of basketball operations] Danny Ainge. Transparent with the ownership of what my intentions are going into this season. And after the season, what conversations are going to be needed to have in order for us to get on the same page."
"What I really want, which is to bring our team, all of us together, to a championship with us all being healthy. That's where my focus is, and when that time comes, I'll be ready to answer," the 2016 NBA champion added.
© Copyright IBTimes 2023. All rights reserved.