LA Lakers Never Voted To Boycott Season, Vogel Says
KEY POINTS
Frank Vogel said the Los Angeles Lakers never voted to boycott the NBA playoffs in Orlando
Previous reports claimed that the Lakers and Clippers were the only teams who stood against the resumption of games after a players' meeting inside the bubble
Vogel finds the report of LeBron James walking out of the meeting a bit exaggerating
Los Angeles Lakers head coach Frank Vogel has debunked previous claims that members of his team unanimously voted to boycott the remainder of the NBA playoffs as a form of protest for social justice.
Speaking with ESPN's Zach Lowe, Vogel admitted that he was "shocked" upon learning about reports of a wildcat strike in the wake of Jacob Blake's shooting in Kenosha, Wisconsin.
"For three days, we were unsure. I know our group always had the intent to finish this thing, finish this out," Vogel said. "Obviously we had a couple of guys that were heavier-hearted on the social justice issues, so while all that was going on, I thought there was potential for us to not finish, but I just knew where our particular team and our leadership was, there was a desire to finish. So I always felt like it would get done."
Speculations started to spread like wildfire when players called for an urgent meeting, sparking rumors that the Lakers, along with the Los Angeles Clippers, had decided against continuing the season. Meanwhile, other teams voted to resume.
LeBron James, who has become the most vocal critic of racial inequality in the NBA, was allegedly the first person to exit the meeting – a claim to which Vogel said was a bit exaggerated.
Though Blake's horrific incident stirred emotions within their ranks, the 47-year-old mentor from New Jersey maintained that his squad had always been adamant about finishing the season.
"When that report came out that quote-unquote 'the Clippers and the Lakers voted to not finish the season,' I was shocked, I was floored, I didn't really understand it," Vogel stated.
"We met with some of our guys to get their perspective, and it was really just like an unofficial poll of like how (they were) feeling in the moment, you know what I mean? I think some more conversations continued to happen and it became clear that we were all interested in staying to play."
Players eventually voted to resume the playoffs. The Lakers would end up winning the 2020 NBA Finals, defeating the Miami Heat in six games for the franchise's 17th championship.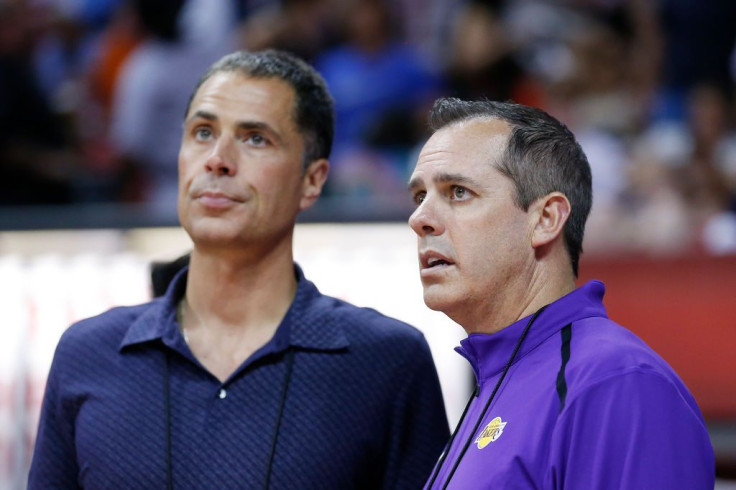 © Copyright IBTimes 2022. All rights reserved.
FOLLOW MORE IBT NEWS ON THE BELOW CHANNELS