La Liga President Expresses Frustration Over Paris Saint-Germain's Transfer Window Decisions
KEY POINTS
La Liga president Javier Tebas is frustrated with Paris Saint-Germain's moves this summer
He believes that the French side has "ruined European football" by not selling Mbappe to Real Madrid
Real Madrid made enourmous offers for Mbappe, but Paris Saint-Germain declined all of them
La Liga president Javier Tebas has expressed his frustration at Paris Saint-Germain for hoarding talent over making moves that make sense financially.
"What is not understandable is that someone who loses €400 million, is spending €500 million on wages and can still reject offers like the one for Mbappe. The rules in France are failing, they are hurting the European market. The UEFA system is wrong," said Tebas.
"They prefer to win the Champions League and lose a billion euros. That way they keep their fans happy because they have won the Champions League, but you have ruined football. It's very dangerous."
The La Liga giants made many attempts to sign Kylian Mbappe from Paris Saint-Germain during the recently-concluded summer transfer window.
However, Real Madrid saw all offers be declined as the French side have their eyes set on winning multiple titles this season.
Speaking with Spanish outlet Cadena COPE, Tebas acknowledges that Real Madrid did whatever was needed to create space and capital to even attempt to sign Mbappe.
"They [Real Madrid] have sold €200 million worth of players. They have enough money to sign both [Kylian] Mbappe and [Erling] Haaland together. They have not lost money. On top of that, they have sold assets," said Tebas.
Mbappe is yet to sign an extension with Paris Saint-Germain and has had his heart set on joining Real Madrid, only for the French side to repeatedly turn down Los Blancos' offers.
Paris Saint-Germain was able to acquire Real Madrid's former captain Sergio Ramos on a free transfer early in the summer window, then adding Lionel Messi due to unprecedented circumstances.
With a highly-potent attacking lineup featuring Messi, Mbappe and Neymar, backed by a solid defensive and midfield group, Paris Saint-Germain has everything they need to win the Ligue 1 title and possibly the UEFA Champions League title as well.
Other than Mbappe, Real Madrid also has their eyes set on Borussia Dortmund's Erling Haaland, but they will have tough competition for him as Manchester United is tipped to go after him as well.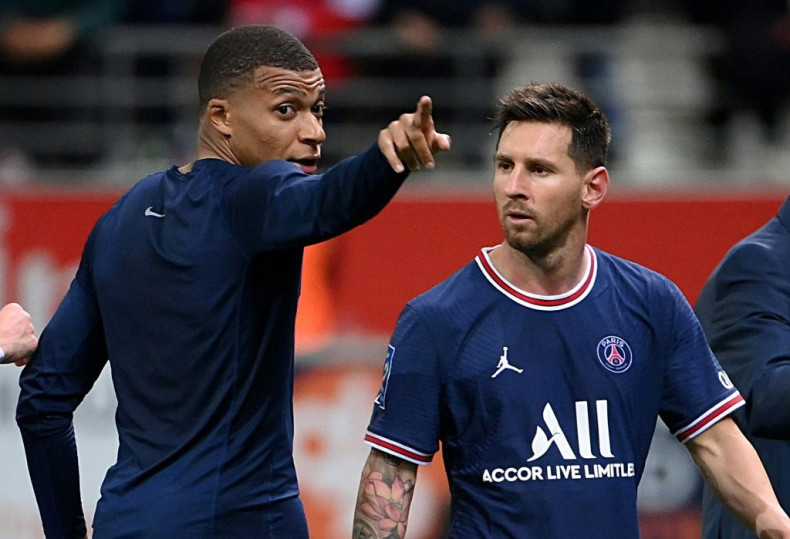 © Copyright IBTimes 2022. All rights reserved.