LA Sheriff Villanueva Creates Internet Stir Challenging LeBron James To Match Reward Money
The Los Angeles sheriff is receiving plenty of criticism from one side – as well as praise from the right – for challenging LeBron James to match the $175,000 reward for information regarding the person that shot two L.A. deputies.
"This challenge is to Lebron James. I want you to match that and double that reward," Sheriff Alex Villanueva told KABC radio. "I know you care about law enforcement. You expressed a very interesting statement about your perspective on race relations and on officer-involved shootings and the impact that it has on the African-American community. And I appreciated that. But likewise, we need to appreciate that respect for life goes across professions, across races, creeds, and I'd like to see LeBron James step up to the plate and double that."
James has been outspoken against police brutality. Shortly after Jacob Blake was shot by a Wisconsin police officer, the Los Angeles Lakers' star said Black people are "terrified." When the NBA players boycotted postseason games following Blake's shooting, James reportedly advocated ending the season.
There has been no response from James yet, but others have questioned why the sheriff would ask the NBA star for such a financial commitment.
Vanessa Bryant, wife of the late Kobe Bryant, took aim at Villanueva on Instagram, sharing social media posts that criticized the sheriff's department for the way it handled the aftermath of her husband's death. Bryant is suing the L.A. Country Sheriff's Department for allegedly sharing unauthorized photos of the helicopter crash site where Kobe and their daughter, Gianna, and seven others were killed on Jan. 26.
Conservative media personalities are echoing Villanueva's request. James has received his share of criticism from the right for comments on social justice issues and President Donald Trump.
Fox News' Laura Ingraham infamously told James to "shut up and dribble" when he did an interview with ESPN criticizing Trump in 2018. In light of the sheriff's plea, those who have previously told James to just play basketball are now calling on him to get involved in a cause away from the court.
One of the richest athletes in the world, James hasn't been shy about donating money to different causes. Most notably, The LeBron James Family Foundation supported the I Promise School in Akron, Ohio, aimed at providing education to at-risk students.
James and the Lakers are vying for an NBA championship inside the league's bubble-environment at Disney World in Orlando, Florida. The team could be in the bubble for up to another month.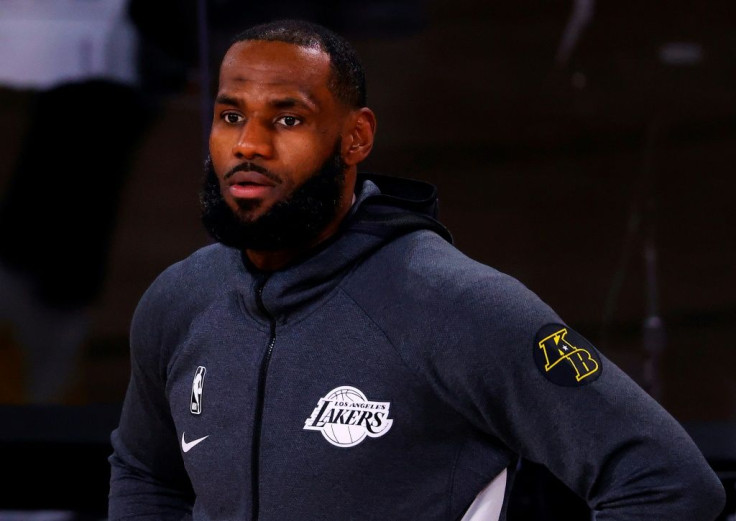 © Copyright IBTimes 2023. All rights reserved.