Lake Erie Algae Bloom 2015: Summer Cyanobacteria To Be 'Worse' Than Last Year, New Report Indicates
Green is the color of summer along Lake Erie, which is likely to experience one of its worst toxic algae outbreaks in years, according to the latest summer algae forecasts released Thursday. Researchers said lake residents could expect a layer of blue-green goo – the same muck that tainted drinking water and closed beaches in 2014 – to cover large swaths of the lake's surface from southeastern Michigan to northwestern Ohio.
The algae outbreak is hardly a new phenomenon. However, scientists said recent heavy rains across northern Ohio have washed more nutrients into the lake – nutrients that cyanobacteria, also known as blue-green algae, thrive on. Officials said this year's algae severity index could hit 8.7 on a scale of 10, according to the Detroit News. Last year's algae bloom peaked at 6.5.
"We're looking at a bloom forecast that is definitely worse that [sic] 2014, and is potentially the second-most severe bloom in history, behind the record-setting bloom of 2011," Rick Stumpf, an oceanographer with the National Oceanic and Atmospheric Administration who specializes in algae blooms, told the Cleveland Plain Dealer. "It's a huge problem for the western basin."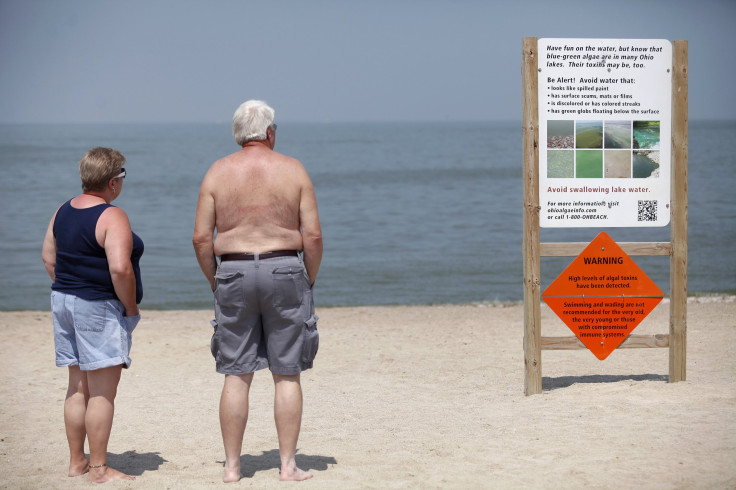 The green goo is caused by an abundance of phosphorus in the lake's shallow waters that lets cyanobacteria live and grow. Cyanobacteria, like plants, rely on photosynthesis and grow near the surface of the water.
Researchers said the algae bloom would cause localized problems, but not across the entire lake. "While we are forecasting a severe bloom, much of the lake will be fine most of the time," said Stumpf. "The bloom will develop from west to east in the Lake Erie Western Basin, beginning this month. It is important to note that these effects will vary with winds and will peak in September."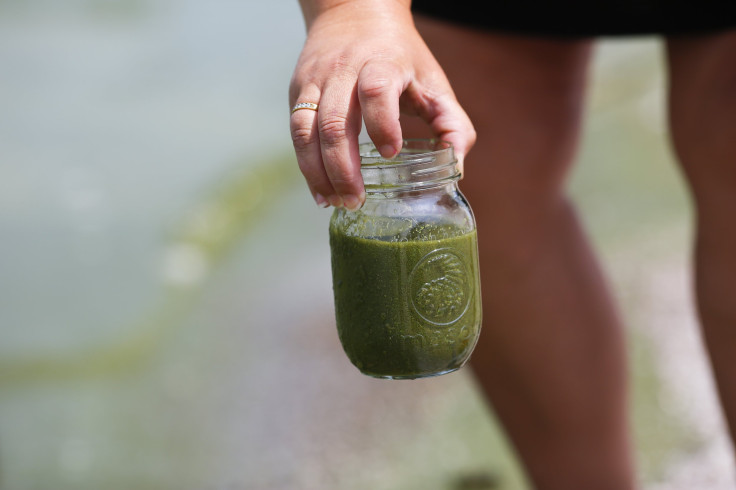 Last year, more than 400,000 residents in Toledo, Ohio, and Michigan's Monroe County were without tap water for several days in August because of algae contamination. Most algae are innocuous. But they often produce harmful toxins that, if ingested, can cause serious health complications, including vomiting and diarrhea. The algae blooms typically peak in August and stay until the end of September.
© Copyright IBTimes 2023. All rights reserved.