Lakers - Clippers Preview: 'Who's Better' Debate to Be Addressed on Saturday Night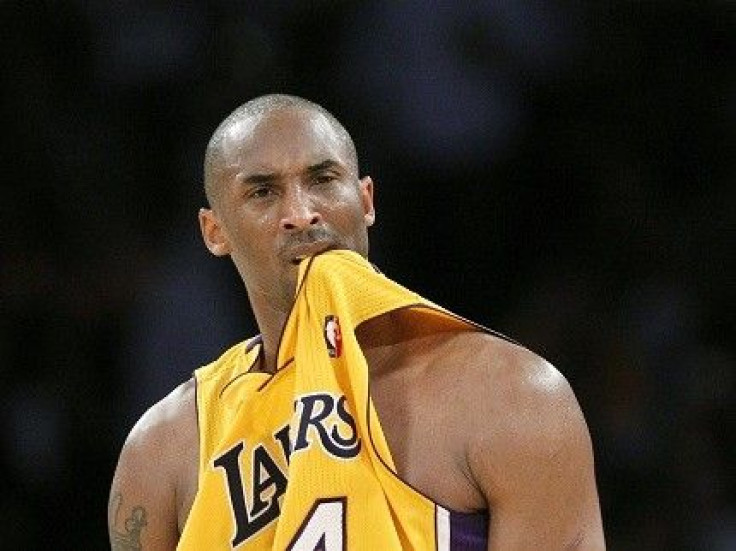 It almost seems absurd to suggest that there is a debate as to which NBA team in Los Angeles is better.
The Lakers have legions of fans that include natives, transplants, and those who have never set foot out of LAX Airport. The club has won 16 NBA titles, and rarely misses the playoffs.
Meanwhile, you can live in Southern California for several years and not ever meet a Clippers fan. The co-tenants at Staples Center often feel like a tiresome house guest that you hope picks up on your hints that it's time to find a new place to stay. There are far more embarrassing stories in Clippers' history than historic ones, and most L.A. folks are well aware of it.
Though the Lakers are still the most prominent sports team in Southern California, the Clippers have gained some ground this past off-season.
With the addition of Chris Paul, who would be wearing purple and gold if not for NBA Commissioner David Stern and some irked owners, the Clippers have vaulted to a legitimate playoff hopeful. Along with Rookie of the Year Blake Griffin, and some other notable pieces, the Clippers are not a joke this season.
The Clippers are coming off a home win against the Miami Heat on Wednesday, and have a 5-3 record. Caron Butler, Mo Williams, and Chauncey Billups have put up strong numbers so far, and the team is playing with chemistry despite a rather thin bench.
On the other side of the court, the Lakers are dealing with the fallout of losing Paul, and the consequences that followed. Lamar Odom got sensitive on the Lakers for being involved in the nixed Paul deal and forced a trade to the Dallas Mavericks. The Lakers didn't get much in return, and have assembled a loose collection of players to basically replace Odom.
Power forwards Josh McRoberts and Troy Murphy were added to the squad to make up for the lack of length that Odom brought to the Lakers. While McRoberts has exceeded expectations, Murphy is still trying to get into a groove.
Meanwhile, Kobe Bryant is playing with banged up wrist, and Andrew Bynum missed the first four games of the season. Pau Gasol's numbers are down, and the Lakers never fully addressed the lack of production at point guard.
Head coach Mike Brown lacks the prestige of Phil Jackson, and may struggle to keep Bryant from tossing up shot after shot. Bryant leads the NBA in shots per game (24.3) and nobody is even close. Good luck to Brown if he thinks he can persuade Bryant to perhaps find Matt Barnes a little more often.
Going into Saturday's game, the Lakers will be without a day's rest, while the Clippers will have two days of rest before their home game in downtown. There will be plenty of Lakers' fans at Staples, but this will likely be a pro-Clippers crowd. There has been more enthusiasm about this Clippers team than in recent years.
The Clippers have an exciting guard and a highlight-reel dunker, while the Lakers seem to be composed of elder statesmen. Indeed, Lob City may have a slight edge over Showtime when it comes to freshness.
However, the Lakers are still the Lakers. Bryant, Gasol, Bynum, Metta World Peace, and Derek Fisher have too much pride to roll over and die. This club is still playing for an NBA title, and they have enough talent to go deep in the playoffs. The Lakers also have plenty of trade bait to upgrade the team at the March deadline.
Not much will be resolved this weekend in the season-long debate over the Lakers and Clippers. This is a hard season to predict due to the condensed schedule, but both teams will be playing with a lot of energy this weekend. The players know that this game means a lot when it comes to public opinion, and in a way, both clubs have a chip on their shoulders.
Expect the Clippers to probably win the Battle of LA on Saturday, but for the Lakers to win the war.
© Copyright IBTimes 2023. All rights reserved.