The Lakers Get Serious, Beat Blazers at the Rose Garden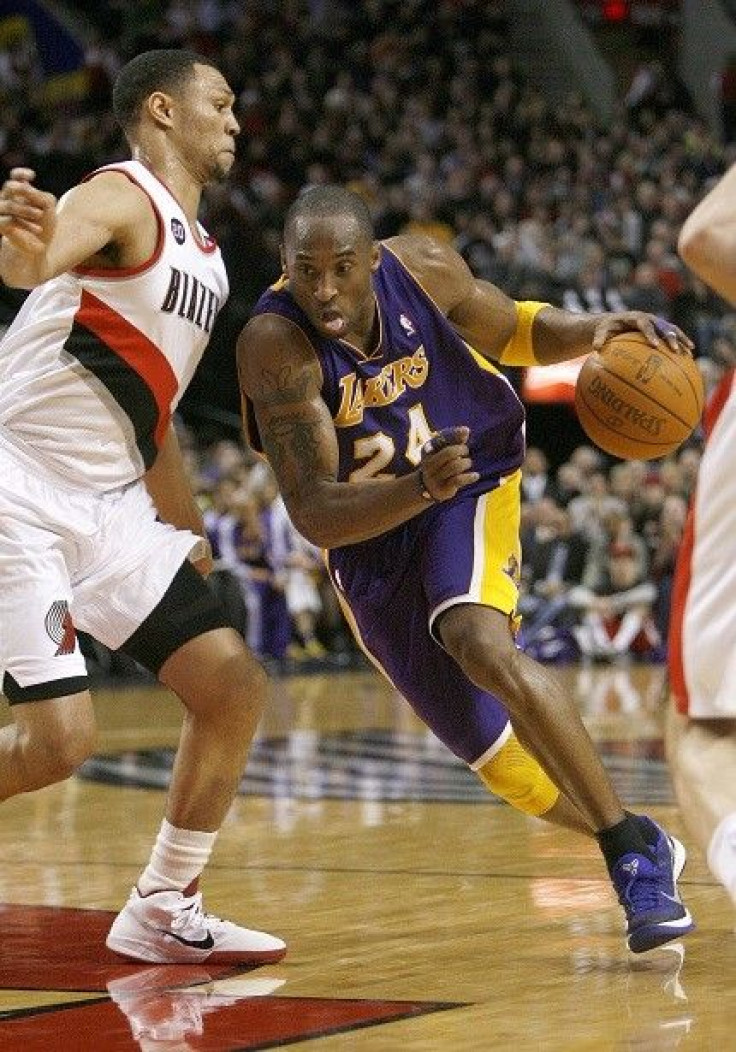 Historically, the Lakers have had trouble with the Portland Trail Blazers.
Dating back to the Showtime era, the purple and gold have always been given a tough time with their rivals in the Pacific Northwest, especially when playing on the road.
Last night's 106-101 overtime victory may be a Lakers' turning point in the season. The Lakers went to Portland, trailed by 10 points in the fourth quarter, and came back with a win, something they've struggled to do in the last five seasons.
The Lakers, for all of their success since Kobe Bryant joined the organization in the 1996-1997 season, have only won one regular-season series with the Blazers (2004-2005), which have nearly all ended in a 2-2 draw, aside from last season when the Blazers won 2-1.
This season, the Lakers are up 2-0 in the season series.
Last night's win, which featured Kobe Bryant having a game-high 37 points, may be the game that revives their winning attitude.
Since the All-Star break, the Lakers have thumped the Atlanta Hawks, and last night came from behind to beat the Blazers. Those are signs that the Lakers may be back on track after humiliating losses to Cleveland and Sacramento before the break.
Particularly encouraging was the play of Ron Artest, who scored 24 points on eight-of-13 shooting, to go along with six rebounds, four assists, and two steals in 43 minutes.
Artest has struggled this season, and simply hasn't looked himself. With the trade deadline looming, Artest may have been more focused than usual. Lakers' GM Mitch Kupchak has already stated that the Lakers were not in the position to make a trade, but you never know what can happen with some of the transactions that have transpired in the last few days.
For now, the Lakers appear to be a step better than they were before the All-Star break, and with the Western Conference weaker with the departures of Amare Stoudemire, Carmelo Anthony, and Deron Williams, the chances for a three-peat have just gone up a notch.
© Copyright IBTimes 2023. All rights reserved.