Lakers' Kyle Kuzma Works On His Shooting With 'Lethal Shooter'
Los Angeles Lakers star forward Kyle Kuzma seeks to better his shooting as he trains with "Lethal Shooter."
Despite not making it to the playoffs, the Lakers is a truly entertaining team to watch. Aside from the franchise's current superstar LeBron James, the team managed to electrify the crowd because of the help of the up and coming NBA stars such as Brandon Ingram, Lonzo Ball and the fearless Kuzma.
Among the young stars of the NBA today, Kuzma was included in the list of players who have put up better numbers this past season. However, Kuzma's three-point shooting drastically worsen from 36.6 percent to 30.3 percent.
It is quite usual for player to decrease efficiency in scoring when they take more shots or in simpler terms, miss more shots but Kuzma's case was a bit concerning.
These numbers did not go unnoticed for the 23-year-old Laker forward as he just started working on his three-point shooting with the Lethal Shooter, SB Nation reported.
Last April, it has been reported that Kuzma has already been focusing on improving his shooting, particularly from beyond the arc. At some point, it was even headlined that Kuzma changed shooting form six times during the 2018-19 season, Lakers Nation noted.
Kuzma personally admitted that he changed his shooting form for six times sometime in March. This is an indication that the rising star has been aware that he has to improve his shooting prior to this special training.
According to sources, Kuzma as an overall player improved in a lot of ways. Evidently, Kuzma has improved his defense and his offensive awareness has gone from average to good as well as his passing skills.
Whatever the outcome of this special shooting training by Kuzma, he is indeed considered as one of the key factors that the Lakers can lean on next season.
Kuzma was Lakers' second-leading scorer last year, he finished behind Brandon Ingram and this year, he finished second to LeBron James.
The Lakers are still in the process of recuperating and improving as a team. This Kuzma shooting practice is a proof that the team is really looking to strengthen its core and it is a positive thing that the Laker players are open with what should be improved within them as players.
With the way the Lakers are being linked to trade rumors nowadays, there are no reports of a deal which involves Kuzma so far.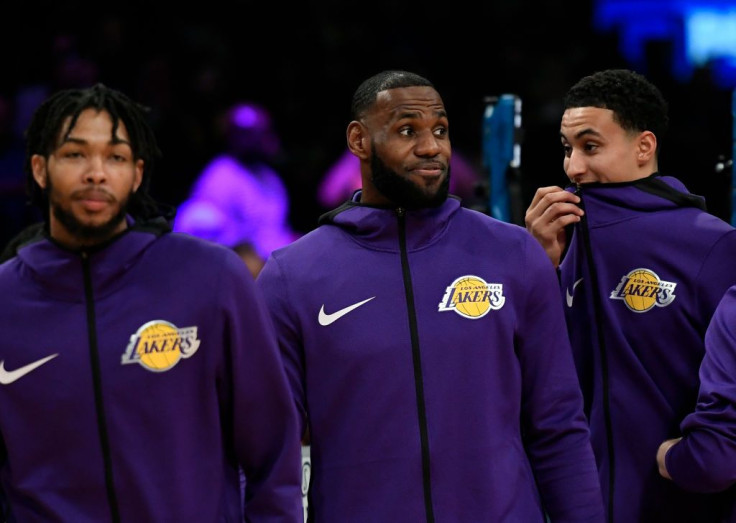 © Copyright IBTimes 2023. All rights reserved.