Lakers News: How DeMarcus Cousins' Injury Impacts LA With Anthony Davis, LeBron James On 2019 Roster
The Los Angeles Lakers reportedly received devastating news Thursday afternoon, more than two months before they are even scheduled to play a meaningful basketball game. DeMarcus Cousins suffered a torn ACL, according to The Athletic's Shams Charania, potentially ending the big man's 2019-2020 NBA season before it could begin.
ESPN's Adrian Wojnarowski first reported that Cousins suffered a possible knee injury Monday, forcing him to receive further testing. Assuming the 29-year-old has fallen victim to yet another serious injury, it's going to change the Lakers' plans heading into the upcoming season.
Los Angeles overhauled its roster this summer, trading two starters (Brandon Ingram and Lonzo Ball), a key bench player (Josh Hart) and draft picks for Anthony Davis. The Lakers signed six veterans in free agency, with Cousins arguably being the most notable addition.
Danny Green got the most money of any Laker free-agent, signing a two-year, $30 million contract. Cousins is only set to make $3.5 million on his one-year deal, though he had the chance to make the biggest impact of the team's additions in free agency.
Davis, LeBron James and Kyle Kuzma are expected to make up three-fifths of the Lakers' starting lineup. Amid reports that James will play point guard, it's reasonable to think head coach Frank Vogel would consider starting Green at shooting guard and Cousins at center.
It's no secret that Davis has been hoping to be the Lakers' primary power forward instead of the starting center.
"I like playing the 4. I'm not even going to sugarcoat it. I like playing the 4," Davis told Tania Ganguli of The Los Angeles Times last month. "I don't really like playing the 5."
Kuzma might have been relegated to coming off the bench in such a scenario.
A healthy Cousins would almost assuredly get the nod over JaVale McGee, who re-signed with the Lakers after an uneven 2018-2019 campaign. Davis and Cousins have already thrived in the same starting lineup, leading the New Orleans Pelicans to a 27-21 record and both being named starters in the 2018 All-Star Game before a torn Achilles ended Cousins' season prematurely.
The torn Achilles could ultimately mark the beginning of the end of what was potentially going to be a Hall-of-Fame career for Cousins. The four-time All-Star suited up for 30 regular-season games and two playoff games last season before a quad injury cost him a month and a half of playing time ahead of the NBA Finals.
Cousins didn't look like the same player upon his return in June. Who knows how he'll be able to produce if a torn ACL costs him most, if not all, of next season?
How will the Lakers pivot from Cousins' injury? L.A. could insert McGee into the starting lineup alongside Davis, but it was abundantly clear last year that the seven-footer is best used in short spurts.
The Lakers might have to say goodbye to the notion of going with a big lineup. It would make more sense to start a player like Avery Bradley, shifting Kuzma to power forward and Davis to center.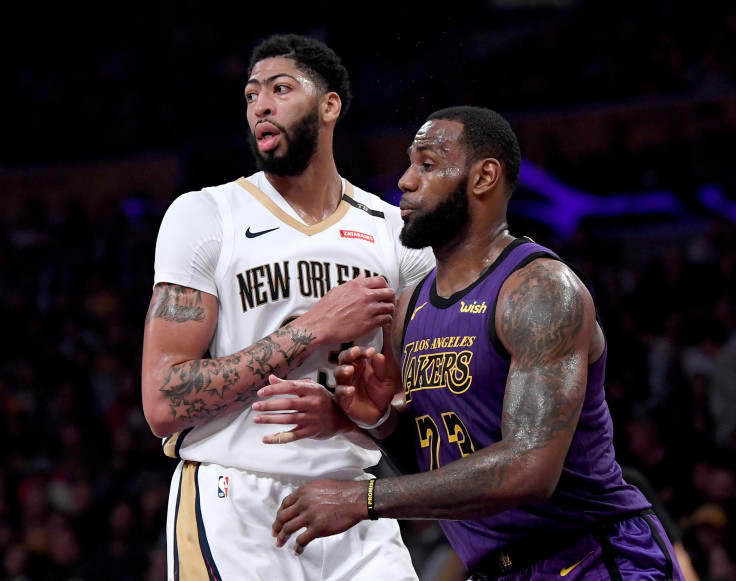 A lineup that included Davis, Cousins, Kuzma and James might ultimately have had a short shelf life because of the trouble it would have against opposing offenses. But Cousins could've played a key role on a team that is desperate for any kind of depth.
The Lakers saved their cap space through the first week of free agency, watching the best available players sign elsewhere, holding out hope that they could sign Kawhi Leonard to a max contract. The two-time NBA Finals MVP instead chose the Los Angeles Clippers, leaving the Lakers scrambling to fill out the roster.
Los Angeles did the best it could, overpaying to sign Green, taking a chance on players like Bradley and Cousins with low-risk contracts. The Lakers needed to hit on one of those shots they took in free agency in order to win a championship.
Now, it looks like one of those signings is a sunk cost, and the summer isn't even over.
It wasn't far-fetched to think Cousins could be a game-changer off the bench, potentially one of the best sixth men in the NBA. Cousins averaged 25.2 points and 12.9 rebounds per game just two years ago. In an injury-shortened regular season with the Golden State Warriors, he averaged 16.3 points, 8.2 rebounds, 3.6 assists and 1.5 blocks in fewer than 26 minutes per game.
A torn ACL would be Cousins' third major injury in a year and a half. Any contribution from him next season, at this point, would have to be considered a bonus.
© Copyright IBTimes 2023. All rights reserved.