Lakers Rumors: Kyrie Irving To LA? Status Of Possible Deal After Kevin Durant Trade Demand
Shortly after Kevin Durant asked to be traded from the Brooklyn Nets, rumors began to circulate that Kyrie Irving would likely find his way to the Los Angeles Lakers. Maybe the point guard will reunite with LeBron James for the 2022-23 NBA season, but a lot of work has to be done in order for that to happen.
According to ESPN's Adrian Wojnarowski, there is no traction on a deal to send Irving to the Lakers. The Athletic's Shams Charania echoed that sentiment on "The Pat McAfee Show," saying he's not sure that Los Angeles will end up acquiring Irving.
On Friday, Yahoo Sports' Chris Haynes reported that the Nets and Lakers were actively engaged in discussions regarding Irving. Russell Westbrook was included in the trade talks as the main piece headed to Brooklyn in a potential deal.
Other aspects of an Irving-for-Westbrook swap have seemingly complicated matters. The Nets want to include Joe Harris in the trade, according to Haynes, and the Lakers are reluctant to acquire the swingman, who is coming off ankle surgery and is owed $38.6 million over the next two years.
Irving would provide better outside shooting than Westbrook and is owed $10 million less next season. The Nets also want draft compensation in addition to Westbrook. Los Angeles can only trade first-round draft picks in 2027 and 2029.
The Nets don't necessarily have to trade Irving. The veteran is signed for one more year at close to $37 million. Brooklyn can keep Irving for the entire season or trade him later in the year.
If the Nets trade Durant, Brooklyn will be seeking a broad package that would include draft picks and players who can keep them competitive. There's a good chance that the two teams are simply trying to hold out for the best possible deal while realizing that a trade remains likely.
Many teams consider Irving to be a risk. Los Angeles is seemingly the one team that is willing to give up an asset for Irving, and it's no secret that Irving wants to be with the Lakers.
But the trade might not happen anytime soon.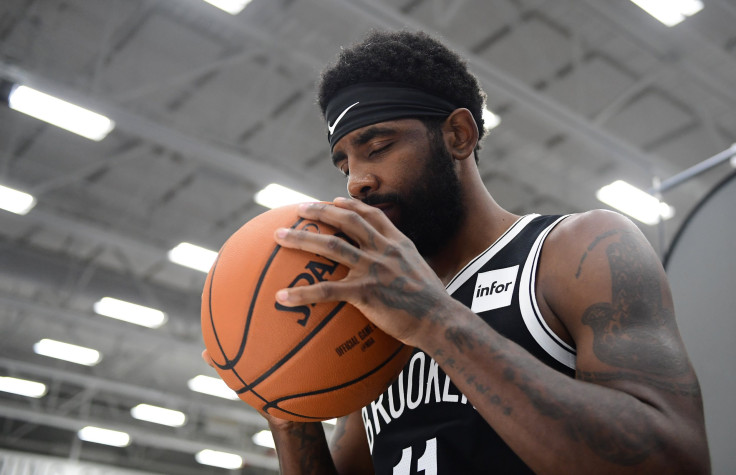 © Copyright IBTimes 2023. All rights reserved.