Lakers Rumors: LeBron James, Paul George, DeMarcus Cousins No Longer 2018 Options?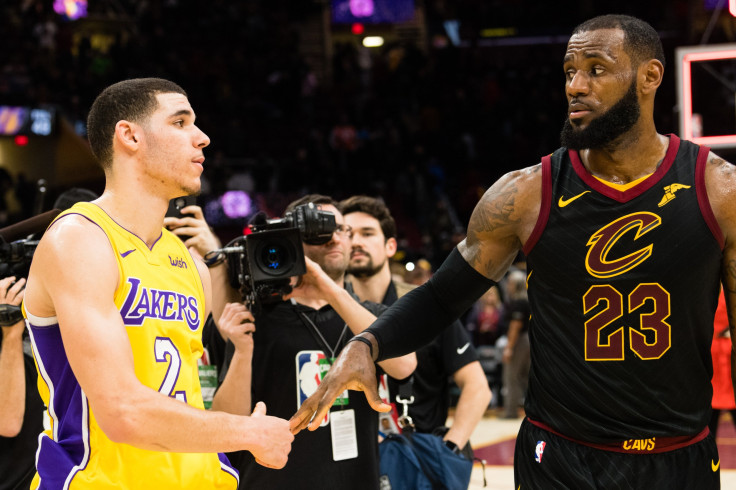 The 2018-2019 NBA season was supposed to mark the end of the Los Angeles Lakers' five-year nightmare. A string of consecutive losing seasons would be ended with their available salary cap space and some of the league's best players hitting free agency.
That was the plan, at least, and it might be one that the organization is re-thinking. With the possibility of L.A. signing the likes of LeBron James, in addition to Paul George or DeMarcus Cousins looking less likely, the Lakers are now setting their eyes on 2019, according to the latest rumors.
ESPN has reported that Los Angeles is prepared to extend their rebuilding process for one more year. Instead of trying to sign two max salary players in 2018, L.A. is targeting two stars in the next year's free agent class, which includes Kawhi Leonard, Klay Thompson and Jimmy Butler.
The Lakers, of course, would still welcome James and George to the team this summer. Making that happen, however, could prove to be difficult.
Between the Cleveland Cavaliers' struggles this season and the rocky relationship that James reportedly shares with team owner Dan Gilbert, the odds seem to favor the three-time champion bolting from Cleveland for a second time. That doesn't mean James is headed to the Lakers, who don't appear anywhere close to contending for a championship.
No one knows what James will do this offseason. The Houston Rockets seem to be an increasingly likely destination, given that they acquired James' friend Chris Paul in the offseason and are now the biggest threat to the Warriors.
After four straight losing seasons, the Lakers are on pace for another year with close to 50 losses. Rookie point guard Lonzo Ball isn't close to being an All-Star, and former No.2 overall pick Brandon Ingram hasn't yet developed into a top player. The Lakers don't own their first-round pick in the 2018 NBA Draft.
James isn't going to a team that shares the same division as the Golden State Warriors if they don't have another star player. It's been speculated that George would be the other star to join James in Los Angeles, though that's far from a guarantee. George has indicated that re-signing with the Oklahoma City Thunder is his No.1 option.
Cousins could be an option for L.A. in free agency, though he'll be recovering from a torn Achilles. The New Orleans Pelicans will try to re-sign the center and keep their frontcourt of Cousins and Anthony Davis together.
There had once been speculation that Russell Westbrook could return to California, where he grew up and played college basketball. That changed just before the season began when the point guard signed a contract extension to stay in Oklahoma City.
The Lakers haven't reached the playoffs since 2013. They are in the midst of their worst stretch in franchise history, failing to win more than 27 games in any season since then.
© Copyright IBTimes 2023. All rights reserved.