Lakers Trade Rumors: With Davis Still Injured, LA May Deal For Top Center
NBA teams in search of frontcourt help have set their sights on Myles Turner. Some of the league's top contenders have inquired about the availability of the Indiana Pacers center with the March 25 trade deadline looming.
The Los Angeles Lakers and Los Angeles Clippers have shown interest in Turner, the Indianapolis Star's J. Michael reports. The New York Knicks, Charlotte Hornets and New Orleans Pelicans have also inquired about the 24-year-old.
The Pacers are not shopping Turner, according to the report, though that can certainly change. It was only a few months ago that Indiana attempted to swap Turner for Gordon Hayward as part of a sign-and-trade.
It's no secret that the Lakers have actively been looking to add a big man. The team has reportedly been eyeing Andre Drummond, who is expected to be bought out after the trade deadline. DeMarcus Cousins, who was on the Lakers 2019-20 roster but never played, as well as Hassan Whiteside have also been linked to the defending champs.
Turner is arguably the best big man that could potentially be available. He leads the NBA with 3.4 blocks per game to go along with averages of 13.2 points and 6.6 rebounds
In 2018-19, Turner led the league in blocks and finished fifth in Defensive Player of the Year voting. Turner is a career 34.9% three-point shooter.
With two straight All-Star appearances as part of Indiana's frontcourt, Domantas Sabonis might make Turner expendable at the deadline. Turner is in the second season of a four-year, $80 million contract.
The Pacers have a disappointing 17-21 record and find themselves out of the latest playoff picture.
It's difficult to envision a trade between the Pacers and either the Lakers or Clippers. The Clippers have no first-round draft picks available to trade. The Lakers can only deal their 2027 first-rounder, and sending Indiana enough money in player salaries to make a trade work would be difficult.
The Hornets and Knicks are the East's No. 6 and No. 7 seeds, respectively. Charlotte and New York have a better chance to entice Indiana with an offer and both clubs need more depth.
New Orleans is 3.5 games out of the No. 8 seed in the West. Turner could upgrade a Pelicans' defense that ranks 28th in the NBA.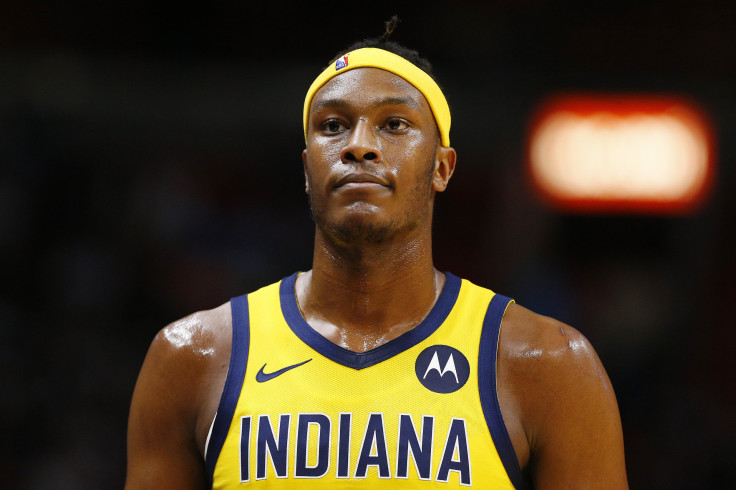 © Copyright IBTimes 2023. All rights reserved.