Lakers Trade Rumors: Josh Smith To Los Angeles For Pau Gasol After Dwight Howard Deal?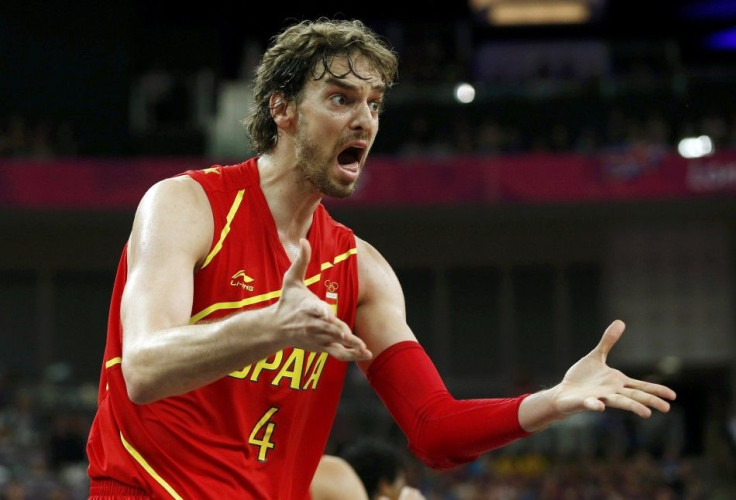 On Friday, the Lakers pulled off the biggest trade of the summer by finally acquiring Dwight Howard.
After dealing for both Howard and Steve Nash in the span of a few weeks, Los Angeles might be done making any more moves this offseason. But even after making two big trades, could L.A. be in the market for another star player?
Hawks power forward Josh Smith has been on the Lakers radar since last season ended. According to the Atlanta Journal-Constitution, L.A. recently tried to deal Pau Gasol for Smith. Atlanta rejected the offer because Los Angeles wanted the Hawks to give up another good player, along with Smith.
The Lakers have come close to dealing Gasol on multiple occasions in the past year. They sent him to Houston in December in a trade that netted them Chris Paul, but the deal was ultimately vetoed by David Stern.
He was also in the talks last week that ultimately sent Howard to L.A. There were reports that Gasol would be headed to Orlando, but Los Angeles managed to hold on to him.
Atlanta might only be willing to come to an agreement with L.A. if they can do a straight up swap of the two players. Smith is five years younger than Gasol and probably had the better 2011-2012 season. The eighth-year player registered career highs with 18.8 points and 9.6 rebounds per game. Gasol averaged a career low 17.4 points per contest and was left off the All-Star team for the first time in three years.
A deal is still possible, though, because of Smith's level of unhappiness in Atlanta. He wants to be traded and could leave the Hawks when he becomes a free agent in 2013. If Atlanta wants to make sure they don't lose their star for nothing, they might look to move him before the start of the season for the best available package.
While Los Angeles is now one of the favorites to win the NBA title, they are one of the oldest teams in the league. Kobe Bryant, Gasol and Nash have played a combined 43 years in the NBA. Howard is still young, but the Lakers age might prevent them from being great for an extended period of time. L.A. might be looking to trade Gasol for a younger piece that will keep them competitive for years to come.
The one reservation the Lakers might have in making a deal is Smith's contract status. They were initially leery of acquiring Howard because he wouldn't give them a guarantee that he'd re-sign with them. It's also likely that Smith would wait until next summer to sign an extension. There's a chance that the Lakers could trade Gasol and Bynum in the same offseason, and be left with nothing in less than a year.
Fortunately for Los Angeles, Howard and Smith have a very good relationship. D12 is from Atlanta and the two are very good friends. Acquiring Smith might be the final nail in the coffin to keep Howard from signing with Dallas as a free agent.
Nothing is imminent, but there are rumors that the trade could be revisted soon.
A swap of Gasol and Smith would make sense for both teams. The Lakers would get younger and move one step closer to keeping Howard in L.A. for the long-term. The Hawks would get a player with championship experience and not lose Smith for nothing at the end of the season.
With the additions of Howard, Nash and possibly Smith, the Lakers could be a completely different team next season.
© Copyright IBTimes 2023. All rights reserved.