Lamar Odom Leaves Mavericks: Could Warriors Be His Next Destination?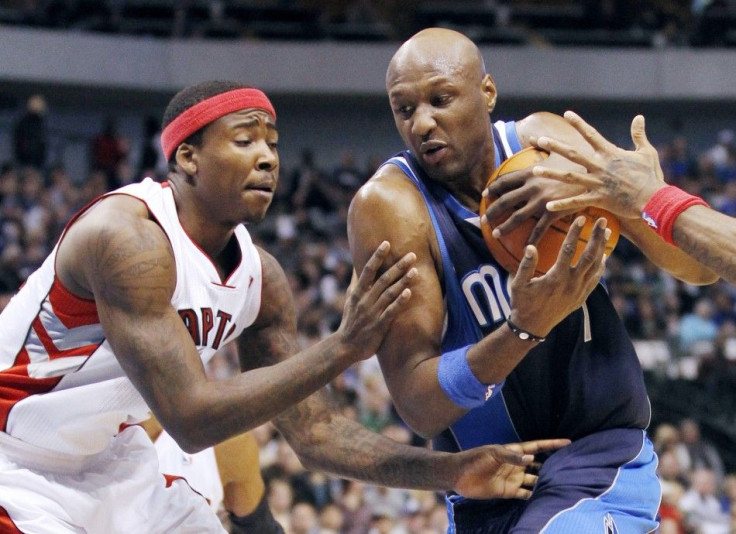 It's safe to say that with the trade of Monta Ellis to the Milwaukee Bucks for Andrew Bogut, the Golden State Warriors were looking ahead to next season. Bogut, after recovering from an ankle injury, will anchor the future starting lineup that will most likely include Stephen Curry at point guard, Klay Thompson at shooting guard and David Lee at power forward.
However, the small forward position will have a void, one that Lamar Odom could fill nicely, if anything.
Odom left the Mavericks averaging just 6.6 points and 4.1 rebounds in 20.5 minutes per game while shooting 35.2 percent from the field. Those may have been career lows, but the argument can be made that Odom's feelings about the Los Angeles Lakers essentially trading him for nothing following a vetoed Chris Paul trade that he was included in never sat well with him during his time in Dallas.
It can also be argued that Odom still remains as versatile a veteran player in the NBA as any. And, Golden State, a team whose roster's average age is 25, would benefit, especially during the beginning stages of rebuilding.
The Mavericks put Odom, who is set to make $8.2 million next season, on the inactive list for the rest of this season, possibly with the hopes of trading him before June 29. That date, the day after the draft, is key because any team that has Odom by then must choose to keep him and pay his full salary for next year or buy him out, thus guaranteeing him only $2.4 million.
According to ESPN's Marc Stein, though, the Mavs don't plan to bring Odom back. So, with that in mind, it looks like we may see Odom either bought out or traded by that June 29 date.
If Odom is bought out, the Warriors could only offer him a mid-level exception of about $5.6 million, the drawback being that other teams that look more like contenders can also offer their own mid-level exception. Furthermore, a team with cap room could throw more money at him.
Trading for Odom means coming up with a package Dallas would want and having the space to commit to Odom's full salary for next season. The Warriors will fulfill the latter for next season, but may not have the pieces to fulfill the former.
For the Warriors, they would be better served if Dallas bought out Odom since they don't have the tradable chips. But they must also hope that Odom is willing to play on a young, non-contending team, even if he gets increased playing time.
© Copyright IBTimes 2023. All rights reserved.