Laquan McDonald Update: Illinois Attorney General Reportedly Calls For U.S. Department of Justice Civil Rights Division to Investigate Chicago Police Department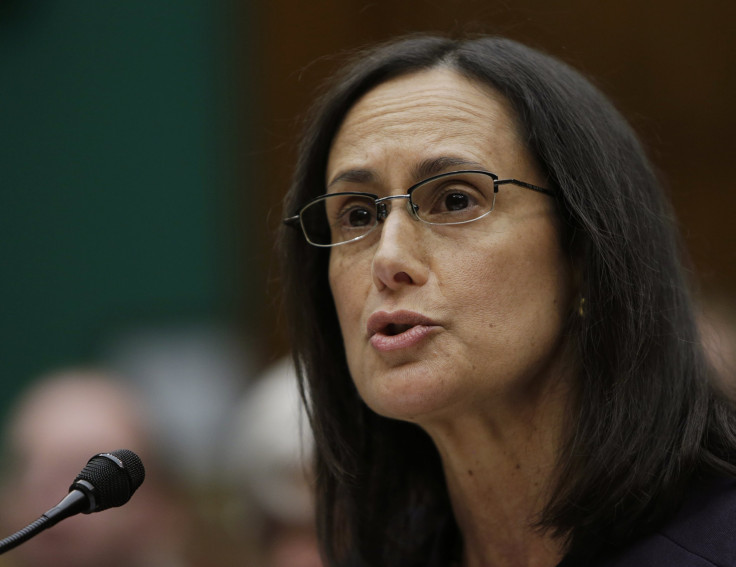 Illinois Attorney General Lisa Madigan has reportedly requested the U.S. Department of Justice's Civil Rights Division to investigate the Chicago Police Department's practices to determine whether they violated federal law, ChiTrib Clout Street tweeted on Tuesday night. The city's police department has been engulfed in controversy after a video showing an African-American teenager being shot to death by a white police officer was released last week.
"The shocking death of Laquan McDonald is the latest tragedy in our city that highlights serious questions about the use of unlawful and excessive force by Chicago police officers and the lack of accountability for such abuse," Madigan said in a statement. "Trust in the Chicago Police Department is broken. Chicago cannot move ahead and rebuild trust between the police and the community without an outside, independent investigation into its police department to improve policing practices."
In a letter to the U.S. Attorney General Loretta Lynch, Madigan asked for an investigation into the Chicago Police Department's use of force, including deadly force, as well as the adequacy of its investigation into officers' use of force and allegations of misconduct, according to WMAQ-TV, Chicago's local NBC affiliate.
In lieu of heavy criticism over the fatal shooting of teenager Laquan McDonald by Chicago police officer Jason Van Dyke, who has been charged with first-degree murder, Mayor Rahm Emanuel requested the resignation of Chicago Police Superintendent Garry McCarthy on Tuesday. Chicago authorities had originally fought hard to keep the dashboard camera footage from being released, but early last month a judge ordered the release of the footage.
McCarthy has received a public backlash for the handling of the shooting, ultimately leading to Emanuel's request for his resignation. Emanuel also announced the launch of the Task Force on Police Accountability, which will be a six-person committee.
"What I've asked the task force to do: see if the oversight and the accountability of discipline systems are as vigorous as they need to be and if there are any changes," Emanuel said, WLS-TV reported. "Two, what do we have in place and not have in place or is not effective as it relates to an early warning to officers that have repeating problems. Third, how do we deal with the transparency both in those cases and also making information public."
Protesters who took to the Chicago streets following the release of the video not only called for the resignation of McCarthy but for Emanuel and Cook County State's Attorney Anita Alvarez as well. Following the announcement of McCarthy's resignation on Tuesday, prominent African-American critics took to Twitter. Social justice advocate Deray Mckesson tweeted, "But who else assisted in the cover-up?" and Reverend Al Sharpton tweeted, "Chicago Police Chief being fired is just a deposit toward justice. The Governor must appoint a Special Prosecutor on all police killings," International Business Times previously reported.
© Copyright IBTimes 2023. All rights reserved.