'Large Size' Meteor Explodes Over New York, 'Big Fireball' Flash Caught On Video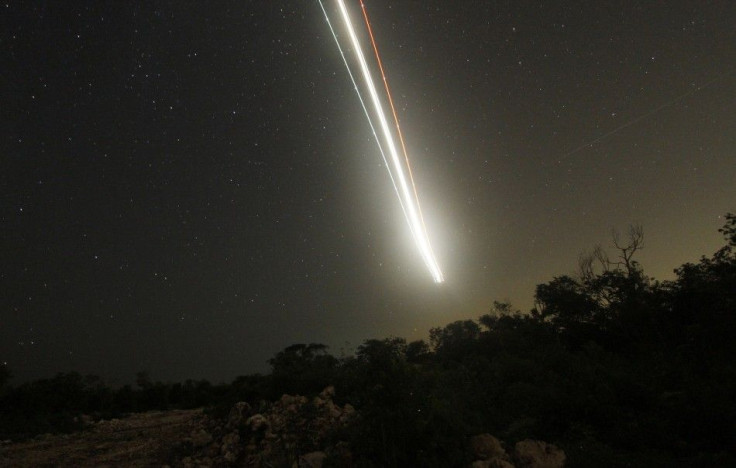 KEY POINTS
An explosive sound was heard all across Central New York
The sound was likely caused by a meteorite according to the American Meteor Society
Tremors of the explosion were felt from Onondaga County all the way to Oswego County
Update: This story was updated to include the clarification made by science writer Scott Sutherland about the video he shared of the CN Tower cameras capturing the fireball explosion.
A mysterious boom was heard across Central New York Thursday afternoon. The sonic boom left houses shaking, windows rattling, and many citizens confused. According to experts, the explosive sound was likely caused by a meteor.
Residents across Central New York quickly dialed 911 to report the occurrence, while some took to social media to express their worry.
"Just felt an explosion that rattled our entire house in Syracuse. I hope everyone is safe," former congressional candidate Roger Misso wrote on Twitter.
"Anyone else in Syracuse just hear a big boom and feel their house shake… I'm seeing multiple different explosion reports," another Twitter user posted.
The explosive sound reported in Onondaga County and beyond was likely a sonic boom from a meteor, said Robert Lunsford, of the American Meteor Society. The loud, far-reaching booms happen when meteors rip through the atmosphere, he continued.
Tremors of the explosion were felt from Onondaga County all the way to Oswego County 40 miles away and beyond in Madison and Oneida counties, Syracuse.com reported Thursday.
Video taken by a camera atop Toronto's CN Tower showed a bright flash over Niagara, science writer Scott Sutherland shared on Twitter. Sutherland later clarified the video he posted wasn't that of the fireball but a "weird camera brightness readjustment."
However, other people were able to capture the streaming fireball in the morning sky and the loud explosion it made. Several videos have been shared on social media platforms of the event.
Witnesses in the Empire State, as well as Maryland and even Canada, have also reported seeing a fireball shoot across the sky. Lunsford added that it is unusual to spot a meteor in daylight. Most large rocks also burn up while they're still high in the atmosphere, the expert reported.
"This must be a big one," the expert quipped.
The expert speculated that the meteor must have been pretty massive in size for it to survive. Witness reports are still coming in, and the information procured will enable the American Meteor Society to learn more about the incident.
Metorites are fragments of rocks from outer space that survive passage through Earth's atmosphere and are believed to originate in the asteroid belt located between the planets of Mars and Jupiter.
© Copyright IBTimes 2023. All rights reserved.