Last NASA Spacewalk Marks End of Era
Astronauts embarked on the final space walk of the US shuttle era at the International Space Station, where Atlantis is docked on the final mission of the 30-year US program.
Ron Garan and Mike Fossum floated out of the airlock for the six-and-a-half hour spacewalk, aimed at retrieving a failed ammonia pump from the orbiting lab and moving it to the shuttle's payload bay for return to Earth.
The duo, who were already aboard the ISS when Atlantis arrived on Sunday as part of the six-member international Expedition 28 crew, will also attach a Robotic Refueling Module experiment to the lab.
Atlantis carries a year's worth of supplies - more than 3,600 kilograms - for the International Space Station. It will also bring up a system that will be used by Canada's Dextre robot to test a system for refuelling and repairing spacecraft and satellites in space.
The previous spacewalk by astronauts from a US shuttle crew was completed on May 27 during Endeavour's final visit to the orbiting outpost.
On Monday, NASA's damage assessment team concluded that the shuttle's heat shield sustained no major harm during lift-off and would not need a more focused inspection, which Cain described as really good news.
NASA also decided to extend Atlantis's mission by a day, so the astronauts will now spend 13 days on their final journey to space before the US shuttle program closes down forever.
It represents the last shuttle mission for the 30-year US program.
NASA is winding down its space shuttle operations this summer as it tries to save money, which will leave American and European astronauts with only Russian rockets as options for going into space.
In February, the space shuttle Discovery, NASA's oldest and most travelled spacecraft, made its final voyage into space.
The country is focusing on inspiring 3rd part companies to put astronauts in orbit using privately run launch, transport and services companies.
NASA will now focus its resources on deep space exploration, such as potential landings on asteroids and, eventually, Mars.
Following its return, Atlantis will go on display at the Kennedy Space Centre in Florida. The two other retired shuttles are heading to museums in Los Angeles and Virginia.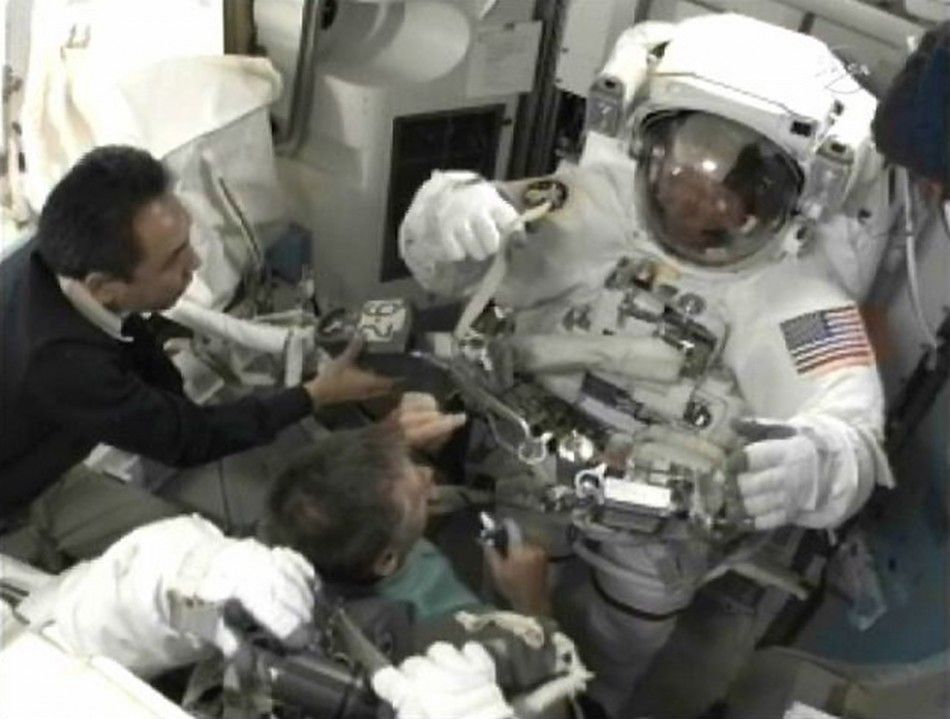 © Copyright IBTimes 2023. All rights reserved.