Latin America Increases Relations With China: What Does That Mean For The US?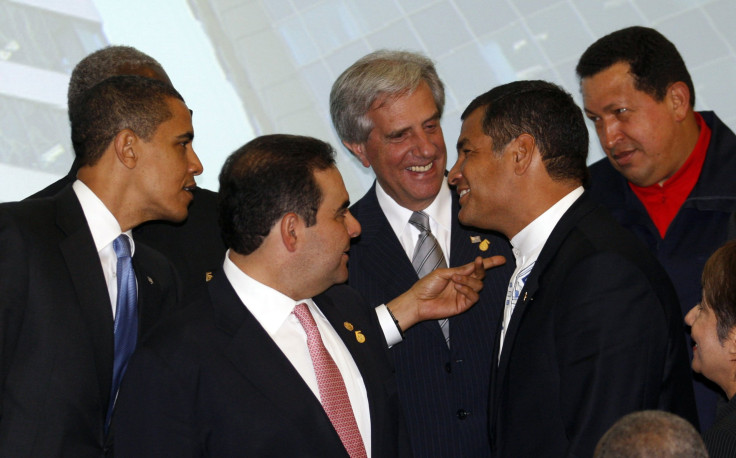 As if to confirm the declining hegemony of the United States as the ruling global superpower, China is gaining influence in its hemispheric "backyard," Secretary of State John Kerry's unintentionally insulting designation for Latin America.
China has had its sights on Latin America for the past decade and is now positioning itself as a competitive trade partner in the region. The populous, rapidly developing Asian nation covets oil, soybeans and gold, of which Latin America has plenty, and has been slowly but steadily increasing its presence and its trade with several countries there.
The U.S., whose history of blocking outside political influence in Latin America going back to the Monroe Doctrine, has been directing its attention elsewhere, as Michael Cerna of the China Research Center observed. "[The U.S.'] attention of late has been focused on Iraq and Afghanistan, and Latin America fell lower and lower on America's list of priorities. China has been all too willing to fill any void," Cerna said.
Between 2000 and 2009, China increased its two-way trade with Latin America by 660 percent, from $13 billion at the beginning of the 21st century to more than $120 billion nine years later. Latin American exports to China reached $41.3 billion, almost 7 percent of the region's total exports. China's share of the region's trade was less than 10 percent in 2000; by 2009, the number had jumped to 12 percent.
As impressive as that growth is, the numbers still pale in comparison to the U.S.' stats in its commercial relationship with Latin America. The U.S. still holds more than half of the total trade, adding up to $560 billion in 2008. Notably, though, America's trade participation in Latin America has remained static, while China is closing the gap more and more each year -- having already surpassed the U.S. in some countries, including powerhouse Brazil.
Concomitant with this burgeoning interest from the Far East, Latin America is undergoing an economic rebirth. After decades of devastating economic crises, the region is experiencing unprecedented growth: On average, annual GDP growth for Latin American countries will be 3.7 percent this year, according to United Nations estimates, almost double the average for the rest of the world. That has prompted several countries to form quasi-governmental entities to further promote the progress of the region.
One such entity is the recently formed Pacific Alliance. Born with the specific goal of increasing relations with Asia, its members include Mexico, Colombia, Chile and Peru, which together represent half of the region's total exports and 35 percent of its GDP. In a meeting in Colombian capital Bogotá last month, the Pacific Alliance signed an agreement to open its member countries' economies to Asian markets; the U.S., despite an invitation, did not attend.
Though a recent trip to the region by Vice President Joe Biden seems to run counter to the Pacific Alliance snub, China's President Xi Jinping has also visited recently, and likewise met with Latin American leaders, illustrating how the two global powers are going after the same prize.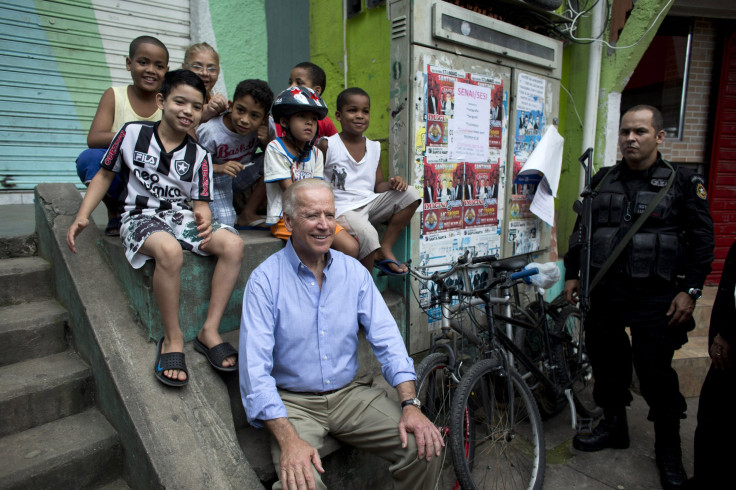 Biden traveled to Colombia, Trinidad and Tobago and Brazil in May, with the last leg of his trip coinciding with the beginning of Xi's in Trinidad, before jumping to Costa Rica and Mexico. Both leaders met with several Latin American presidents and discussed trade and cooperation. The outcomes of their trips were very different, however.
Xi's trip was the first visit from a Chinese official to the region in almost a decade. Trinidad and Tobago's main newspaper, Newsday, called the visit a "historic occasion" and a "visit from China to a good friend." Prime Minister Kamla Persad-Bissessar said she was committed to boosting relations with China and accepted an invitation to Beijing for November of this year. In Costa Rica, Xi signed a $400 million loan to build a cross-country road and reaffirmed relations with its main ally in the region. Costa Rica is the only country in Latin America that sides with China in the mainland-Taiwanese dispute and does not recognize the island as a nation.
Even more significant was Xi's visit to Mexico. President Enrique Peña Nieto welcomed his Chinese counterpart, whom he had visited in Beijing in April, and made his intentions clear: Mexico wants closer trade relations with China, with whom it has a gap of $45 billion in export and import -- an important development considering that Mexico is, for now, America's biggest trade partner in the world.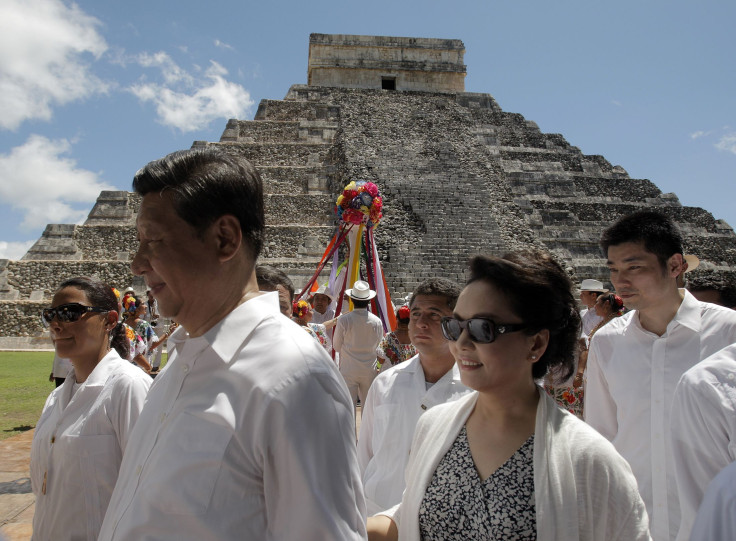 Biden's visit was not as successful. His meeting in Trinidad and Tobago was called "brutal and tense" by Persad-Bissessar, and Colombian journalist Andrés Oppenheimer deemed the trip a sympathy visit after Secretary John Kerry called Latin America "Washington's backyard" in a much-berated slip last April. While Biden had pleasant meetings in Rio and Bogotá, no agreements were signed during his trip.
Perhaps the biggest development in China's investment in the area is the recent decision by the Nicaraguan congress to allow a Chinese company to build a canal through the country. Although still in the proposal stages, the project would bring profound change to the geopolitics of the region -- and even the world. If built, the canal could significantly affect commerce through the Panama Canal, which, though it is now part of Panama's domain, was built by the U.S. and remains a symbol of the nation's historical dominance in the region.
That dominance is in decline. After decades of uncontested U.S. influence in the region, some Latin American leaders have started making decidedly anti-American policies. The most notable was the late Venezuelan Comandante Hugo Chávez, who was very vocal about his disdain for the U.S., but he is far from the only one. Bolivia's President Evo Morales, for instance, kicked out USAID after Kerry's verbal slip, and has gone so far as to ban Coca-Cola from the country.
But now it's Ecuador bumping heads with its northern neighbor, mostly in regard to Ecuador granting entry to NSA-secrets leaker Edward Snowden. President Rafael Correa openly said that they would welcome the whistle-blower because he was a "free man," no matter what the U.S. said. Disagreements between the governments have led to the cancellation of a special trade agreement, which Ecuador has called "an instrument of blackmail."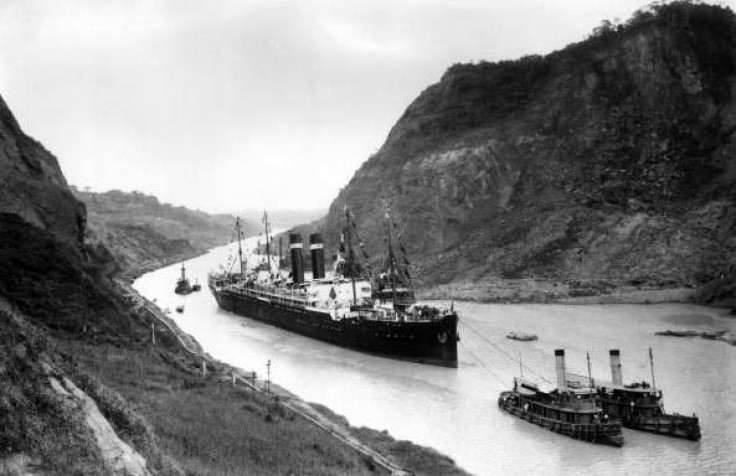 Beyond the lack of understanding with its former main trade partner, why is Latin America so smitten with China? Kevin Gallagher, a professor of international relations at Boston University, says China speaks to the region's newfound confidence. "China is offering attractive deals to Latin American economies while the United States continues to lecture and dictate," Gallagher wrote for The Globalist. "For too long, the United States has relied on a rather imperial mechanism, just telling Latin America what it needs," he added. "Compare that to China's approach: It offers Latin America what it wants."
Gallagher argued that the U.S.' biggest offer to Latin America is the Trans-Pacific Partnership, which offers access to the U.S. market on three conditions: deregulate financial markets, adopt intellectual property provisions that give preferences to U.S. firms, and allow U.S. firms to sue governments for violating any of its conditions.
China, on the other hand, has been providing more financing to Latin America than the World Bank, the Inter-American Development Bank and the U.S. Export-Import Bank combined since 2003, with no previous conditions and very few strings attached.
"Latin America is very sensitive to any notions of conditionality due to painful past experiences with the IMF and the World Bank," Gallagher said. "China makes sure that its policy is not based on conditionalities."
Gallagher said the U.S. should awake from its past slumber and stop taking Latin America for granted.
Shlomo Ben-Ami, vice president of the Toledo International Center for Peace and former Israeli foreign minister, takes a different stance. He argues that China's advancement in the region does not automatically equate with American loss of preeminence. U.S. exports to Latin America continue to rise (by 94 percent over the past six years), as do imports (87 percent in the same period), and America continues to be the biggest foreign investor in the area.
Perhaps even more crucial are America's cultural and historical ties to the region, Ben-Ami said. "Given the extraordinary growth of Latinos' influence in the U.S., it is almost inconceivable that America could lose its unique status in the region to China," he said.
Still, Gallagher and Ben-Ami agree that the U.S. needs to step up, both economically and diplomatically, to compete with new influences in a part of the world that was until recently widely considered America's domain.
"Gone are the days when military muscle and the politics of subversion could secure U.S. influence -- in Latin America or anywhere else," Ben-Ami said.
"It is high time for the U.S. government to undertake a true rethink of its economic policy toward Latin America," Gallagher observed. "Very soon, it might be too late."
© Copyright IBTimes 2023. All rights reserved.
FOLLOW MORE IBT NEWS ON THE BELOW CHANNELS