Latin American Growth Does Not Mean End To Informal Workers, Which Account For 50 Percent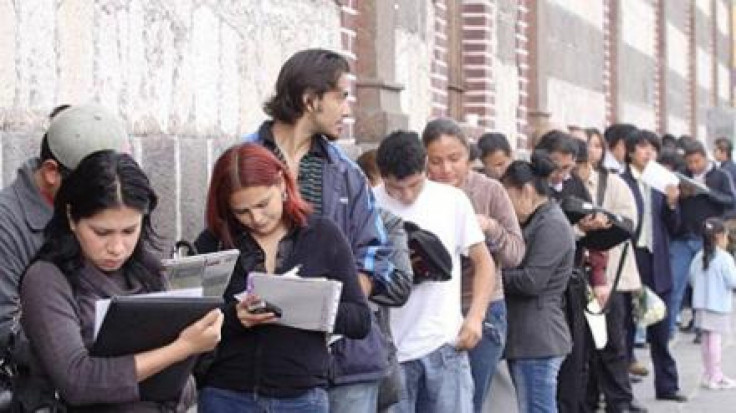 Latin America is one of the fastest growing areas in the world. In a slow global growth year like 2013, the International Monetary Fund predicted it would grow above average -- 2.7 percent for the region, as opposed to an average 2.5. Unemployment in key countries, like Brazil and Mexico, keeps dropping too, but that does not stop informal work from being the employment of almost half of Latin Americans.
According to a report by the United Nations International Labor Organization (ILO), presented in Lima on Tuesday, 47.7 percent of Latin Americans have an informal job. This includes under-the-table employment, illegal labor and any other activities not regularized by the governments, and normally not taxed. The numbers are impressive: Of the 275 million people who are of working age in Latin America, only 145 million have a legitimate job.
Elizabeth Tinoco, ILO director for Latin America, said the situation was "worrying." The joint unemployment rate for the region is at a historical minimum, 6.3 percent, but according to the report, it is not due to more people finding jobs but to individuals exiting the working force, either to retire early or just to accept joblessness.
"Informality in the work force is not decreasing as fast as it should, and there are no indications that it will. If the trend keeps as is, with such few measures to fight it, it will stay," said Tinoco.
Central America has the highest rates of informal workers. Guatemala tops the list with 76.8 percent, followed by Honduras with 76.8 percent. Peru, host country for the report presentation, takes third with 68.8 percent, dropping a position from last year, when it had the second-highest rate.
Breaking by gender, 50 percent of women and 45 percent of men work in informal jobs. The numbers go hand in hand with unemployment: Of the 14.8 million Latin Americans that are looking for jobs, more than half are women.
Breaking it down by age, the numbers are more revealing. "Six out of every 10 young people are informally employed," said Juan Chacaltana, expert in employment and the job market for the ILO.
Tinoco pointed out that salaries have not grown as fast as they have in the past. In 2012, the average in the region was an increase of 6.9 percent; in 2013, it was only 2.6 percent.
"Growth was slower in 2012, and therefore, so has the creation of jobs. The impact of the job market is also compromised, since lower salaries mean lower productivity," Tinoco said.
What can be done to solve this? "Better government measures, more related to reality," Tinoco said. Added Chacaltana: "Governments use short-term indicators to measure the needs, like the price of commodities, and use them as an excuse for delays. You have to start somewhere."
© Copyright IBTimes 2023. All rights reserved.
FOLLOW MORE IBT NEWS ON THE BELOW CHANNELS