Latter-Day Saints Mormon Women Council Leaders Promoted In Historic Move That Still Keeps Them From Priesthood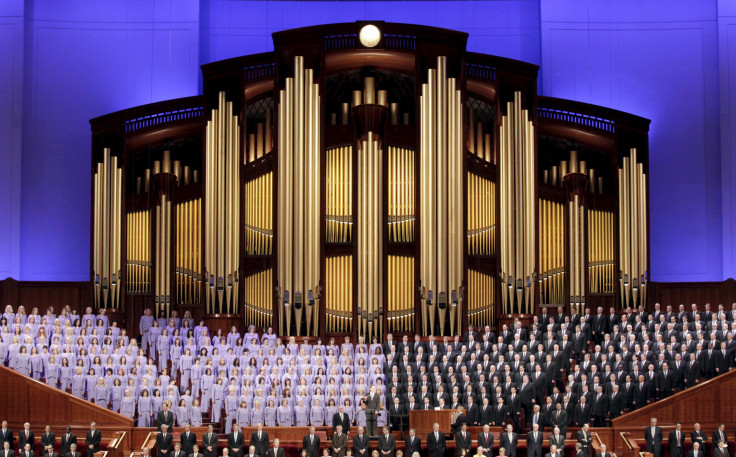 The Church of Jesus Christ of Latter-day Saints has decided it will promote women to high-level positions of leadership despite a tradition that keeps them out of the priesthood. The Mormon church, counting more than 15 million adherents worldwide, announced Tuesday that it appointed three women to church councils that had been reserved for men.
Mormon feminists say the move is a small but significant step in a decades-old push to increase the prominence of women in the faith, the Associated Press reported. Latter-day Saint scholars agree that the church appears no closer to opening its priesthood to women, but the new appointments are a sign to church feminists that their activism is working, said Jan Shipps, a retired religion professor from Indiana and an expert on the Mormon Church.
''It's a way of saying women are important but we are not going to make [them] members of the priesthood,'' Shipps told the AP.
The women appointed to the leadership councils are: Linda Burton, president of the Relief Society, the church's largest women's organization; Rosemary Wixom, president of General Primary, a branch of the church dedicated to educating children; and Bonnie L. Oscarson, a leader of the church's Young Women's group.
Mormon leader Dallin Oaks, a member of the Quorum of the Twelve Apostles, released a statement expressing his support for women's participation in the councils. In recent years, women of the faith have doubled their efforts to end gender inequality in the church.
History was made in the recent past when a woman led the opening prayer at the church's conference in Salt Lake City, in April 2013. Church sessions that have previously been limited to men are now broadcast live for all genders, the AP reported.
Mary Ellen Robertson, representative of Ordain Women, a prominent women's group that wants women in the priesthood, said she is both pleased and frustrated by the new appointments. ''Sometimes it's a little hard to get enthusiastic for baby steps that Mormon feminists have been advocating for quite some time,'' Robertson said. ''One is a good first step, but why not have an equal number of men and women on these councils?''
© Copyright IBTimes 2023. All rights reserved.