Who Is Next In Line To Be Mormon Prophet?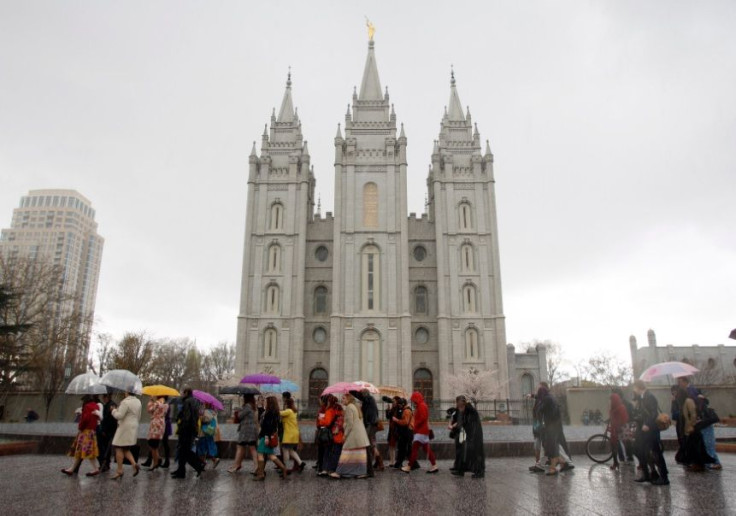 Boyd K. Packer, president of the Quorum of the Twelve Apostles, died today at age 90, the New York Times reports. The most senior member of the quorum, Packer was expected to succeed Thomas S. Monson, current Mormon prophet and president of the Church of the Latter-Day Saints.
The quorum is the Mormon faith's highest governing body. By convention, the apostle who has served the longest in the quorum is chosen as the prophet. Packer had served as a member of the church's quorum since 1970, but the distinction of longest-serving member is now held by Russell M. Nelson, a 90-year-old accomplished cardiothoracic surgeon.
Nelson, according to the church's biography, earned his B.A. and M.D. from the University of Utah in 1945 and 1947, respectively, before earning his Ph.D. from the University of Minnesota in 1954. He has received numerous awards for his work, including the Heart of Gold Award from the American Heart Association, and the Golden Plate Award from the American Academy of Achievement. When called to the quorum, Nelson was the church's regional representative of the Kearns Utah region.
However, the succession of Monson by Nelson is by no means a foregone conclusion. Monson's two councilors, who along with Monson make up the First Presidency, will join the quorum upon his death, and the 14 will come together to elect a new prophet based on a unanimous decision. When the decision is made, the new prophet will receive a prayer of blessing.
Before then, a decision needs to be made about who will replace Packer as member of the apostles. There are currently two vacant positions; L. Tom Perry died on May 30. The church website states: "Apostles are chosen through inspiration by the President of the Church, sustained by the general membership of the Church, and ordained by the First Presidency and Quorum of the Twelve Apostles by the laying on of hands." Although apostles typically come from the top leadership of the church, this is not a set rule. Nelson is an example of one apostle who did not follow this path, and current apostle Dallin H. Oaks served as justice of the Utah supreme court.
© Copyright IBTimes 2023. All rights reserved.