LaVar Ball Explains Why Big Baller Brand Sneakers Are So Expensive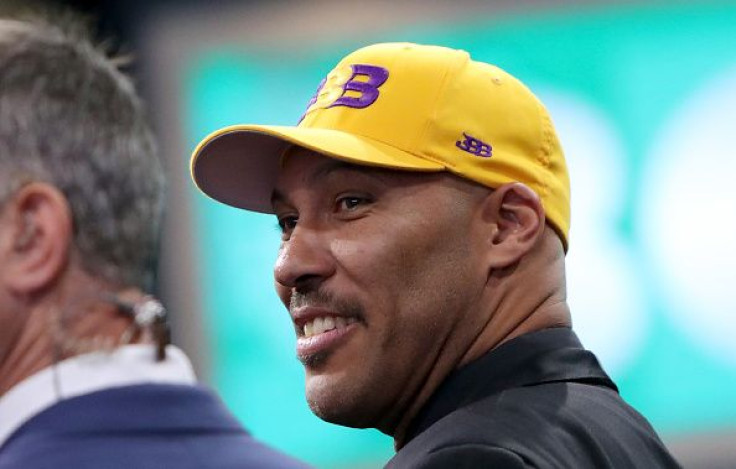 LaVar Ball has been vocal about his family's future. He and his son, Los Angeles Lakers point guard Lonzo Ball, owns the apparel company Big Baller Brand. Some have scrutinized the products, but LaVar Ball this week revealed his motives behind the high costs.
LaVar Ball penned a letter in Slam Thursday and explained the motivation behind the brand and its pricey apparel.
"Our family has put a lot of work into this movement," he wrote. "We're happy with the quality of the ZO2s. I would never put my own son in a shoe that's going to put him at risk of getting hurt."
READ: Twitter Reacts To Nick Young Signing With The Golden State Warriors
Big Baller Brand sneakers, the Z02's, priced at $495, received flak from consumers for their extremely steep price tag earlier this year. Even retired Lakers center Shaquille O'Neal weighed in.
In response, LaVar Ball tweeted last May that only a select few would have the money to purchase the sneakers. "Big Baller's loose! If you can't afford the ZO2'S, you're NOT a BIG BALLER!," LaVar Ball wrote.
In his Slam letter, LaVar Ball wrote, "When I said, 'You're not a big baller if you don't buy these shoes,' [it] was about dedication, discipline and following your goals to earn enough to purchase something you want to own. Not just a dream, but a goal — you can dream all day, but when you have goals, you have a timeline."
LaVar Ball's essay explained his reasoning behind the sneakers and the brand itself. He talked about the importance of ownership and the success he and his family have seen thanks to the brand.
"We gotta do something on our own, to represent this brand by ourselves," he said. "By the end of the month, we had our first batch of Big Baller Brand merchandise, all stacked up on the pool table at the house. Then it just grew bigger and bigger. Now we're stacking them up at the factory."
READ: Carmelo Anthony To Join LeBron James And Cavaliers? Knicks Player Reportedly Willing To Be Traded
It's common for most basketball players to seek and secure lucrative apparel and shoe deals when the make the NBA. Lonzo Ball and his father opted to go another route when they developed the signature "Z02" sneakers he wears. LaVar Ball claimed that his vision for the brand led to its inception and success.
"We just want to inspire people and show them that there's a different lane you can travel in," he said. "It's OK to step out and do it another way. Only a select few will do it, but folks will start creating their own brands like we've done with BBB, and more and more families will begin feeling comfortable with betting on themselves. You just gotta have the vision. Without the vision, you have no precision."
© Copyright IBTimes 2023. All rights reserved.
FOLLOW MORE IBT NEWS ON THE BELOW CHANNELS