LaVar Ball And Family Reportedly Getting Reality Show On Facebook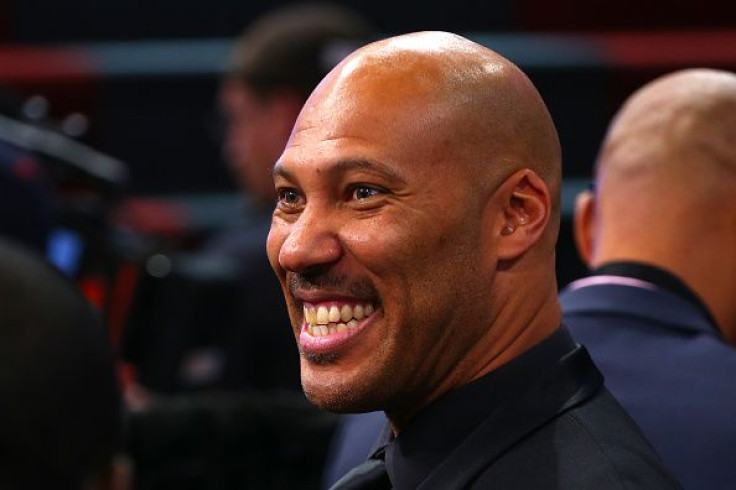 Lavar Ball and the rest of the Ball family are reportedly getting a reality show. Social media giant Facebook will work with the Ball family to bring the rumored docuseries into fruition.
The forthcoming reality show was reported Monday by Deadline. The series has yet to be named but will reportedly center around the Ball family. The idea seems fitting as LaVar Ball has been widely present in the media, and his son Lonzo Ball was just selected by the Los Angeles Lakers as their No. 2 NBA Draft pick in June. Lavar Ball's younger children, LiAngelo Ball and LaMelo Ball are high school basketball standouts and hope to follow in Lonzo Ball's footsteps.
READ: Lonzo Ball Shows Off Incredible Dunking Skills On Instagram Before NBA Draft
It wouldn't be the first time the family has capitalized on the Ball name. LaVar Ball currently owns Big Baller Brand, a company that manufactures athletic wear, sneakers and accessories. The line gained widespread criticism when it released Lonzo Ball's signature basketball shoe, the "Z02" for $495.
Lavar Ball hinted at the idea of a show featuring him and his family before. He took to FS1's Undisputed in March and posited viewers will get a more up-close-and-personal view of the family's lives soon. He had apparently been shopping around the idea of a show to different networks.
"You're going to see something soon." — LaVar Ball confirms reports he is shopping around a reality show about his family pic.twitter.com/WeUrQqmsWz

— UNDISPUTED (@undisputed) March 29, 2017
"If you want to follow us, fine. If you don't, fine," Ball said of the then-unannounced reality show in March. "But I think it's a hell of a story, the fact that you have to watch and see if my boy's gonna be as successful as I'm talking about."
READ: Magic Johnson And LA Lakers Welcome New Point Guard Lonzo Ball To The Team
The news of the impending LaVar Ball show is due to Facebook's video expansion. The Ball family's show is just one of two original series that the social media site is looking to produce; the other show is titled "Returning The Favor." Its host, Mike Rowe, will travel the United States seeking to highlight people with stories of selflessness.
Nick Grudin, Vice President of Media Partnerships at Facebook, released a statement regarding the platform's new video venture.
"Our goal is to make Facebook a place where people can come together around video. To help get there, we're supporting a small group of partners and creators as they experiment with the kinds of shows you can build a community around — from sports to comedy to reality to gaming," said Grudin.
He continued, "We're focused on episodic shows and helping all our partners understand what works across different verticals and topics. We're funding these shows directly now, but over time we want to help lots of creators make videos funded through revenue sharing products like Ad Break."
In addition to its original series, Facebook has been streaming regular-season Major League Baseball games. It also signed a deal with UEFA Champions League to stream some soccer games this season.
© Copyright IBTimes 2023. All rights reserved.