At Least 10 Killed, 38 Injured In Central African Republic Violent Outbreak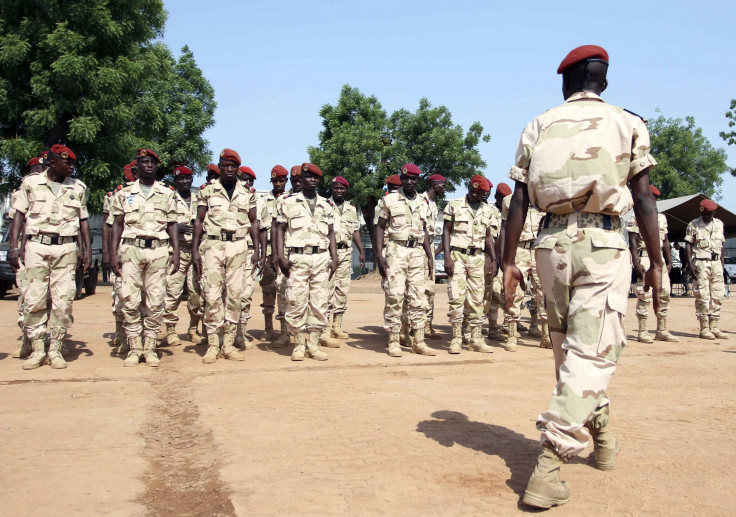 UPDATE, 3:15 p.m. EDT: The estimate of those killed in a spate of violence in the Central African Republic capital of Bangui Saturday rose to 21, according to Reuters.
Original story:
Violence shook the capital of the Central African Republic Friday, as at least 10 people were killed and 38 more were injured in an outbreak of violence, according to various news reports.
The injuries sustained came from both gunfire and stabbings, the Associated Press reports. The attack in the city of Bangui was reportedly in retaliation for the death of a young Muslim man, Ousmane Abakar, a representative for a Muslim group in the country, told the AP. Witnessed told Russia Today that the man attacked was a motorcycle taxi driver and had been assassinated.
That purported attack on the driver happened earlier Saturday morning and was later followed by an outbreak of violence against the country's Muslim community, RT reports. Most of the deaths came from gunfire, according to preliminary assessments. The AP had originally reported that at least 5 people were killed. The revised death toll was reported by RT and French-language news outlet i-Tele.
Militia present said that those in the neighborhood were not the ones involved in the earlier attack on the man. That insight was provided by Sebastien Wenezoui, a member of the Christian anti-Balaka militia, according to AP.
The Central African Republic has been marred by heated violence since 2012. The former president of the country was overtaken in 2013 and then indicted for several crimes, including initiating a genocide, Al Jazeera reports. The civil war in the area has been centered on an ethnic cleansing of the Muslim population by Christian militias. Only 15 percent of the population identify as Muslim with the majority being Christian, The Atlantic reports. Since January 2015, up to 6,000 people have been killed in the conflict, according to the UN Security Council. The United Nations imposed sanctions on the country in May 2014.
Asylum-Seekers in the United States from Central African Republic by Year | FindTheData
A peace accord was signed between 10 armed groups and the Defense Ministry in May 2015. The agreement included disarming the rival groups and them being charged for their crimes over the last two years of violence. "The fighters of all the armed groups accept and commit to putting a definitive end to the armed conflicts in Central African Republic," the agreement said, according to Reuters.
The rebels were instructed to follow "Disarmament, Demobilisation, Reinsertion and Repatriation (DDRR)" stipulations and the accord was to be supported by a UN peacekeeping mission, with 10,000 members involved.
© Copyright IBTimes 2023. All rights reserved.
FOLLOW MORE IBT NEWS ON THE BELOW CHANNELS