At Least 21 Dead, Dozens Injured In Russian Hospital Fire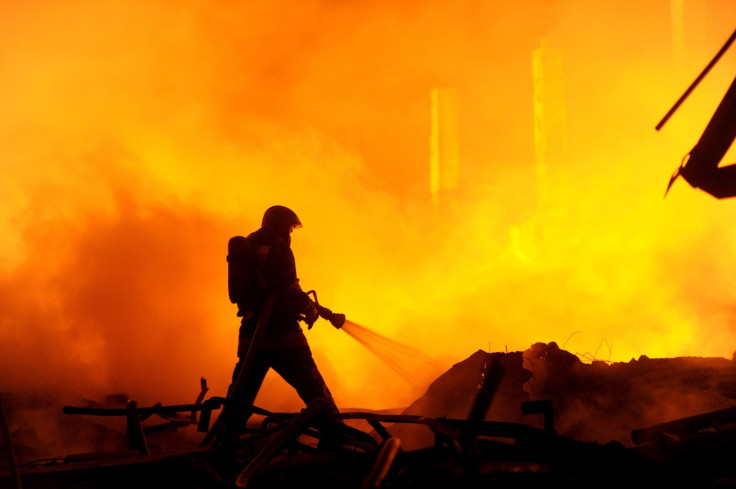 At least 21 people were killed and two dozen were hospitalized with injuries in a fire at a neurological hospital in the Voronezh region in central Russia. The deadly fire broke out early morning Sunday, local media reported, citing Russian Emergency services.
"Nineteen victims' bodies have been discovered at the site of the fire, two died in hospital," a source at the emergencies ministry crisis center told RIA Novosti, a Russian state-run news agency, confirming the current death toll of 21 people.
"Another two are still being searched for," the source added.
According to RT.com, nearly 70 patients were inside the building, including 29 who were bedridden or with limited mobility. There were also four medical personnel when the fire started.
According to emergency services working at the scene, 57 people have been evacuated so far from the burning building. The roof of the single-story building collapsed during the fire, while authorities are still working on the scene to find the two people who remain unaccounted for.
Authorities reportedly believe that a wiring malfunction in the hospital's electrical system might be the cause of the tragedy. Meanwhile, investigators have reportedly launched a probe into the cause.
"Among the main versions [are that it] is the faulty wiring, we are also considered a version of careless handling of fire," a spokesman from the local emergencies ministry told RIA Novosti.
The hospital, which consists of two structures, is located in a small village of Alferovka, 143 miles away from the Russian city of Voronezh. Those who suffered no injuries in the fire were shifted to the second unit which had not been damaged by the fire.
© Copyright IBTimes 2023. All rights reserved.