LeBron James Returns Home To Cleveland: 'Return Of The King' Trends On Twitter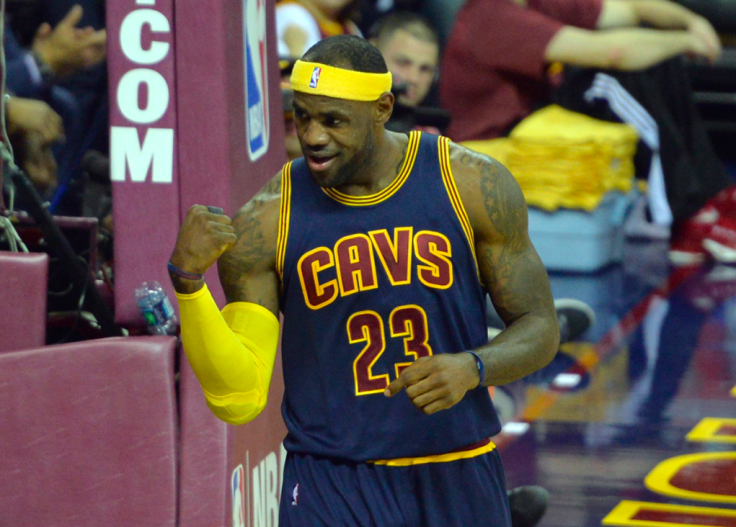 LeBron James has returned to the city and team where he made a name for himself: the Cleveland Cavaliers. On Thursday night's home game against the New York Knicks, James was met with a loud roar when he stepped onto the court wearing a Cavaliers jersey -- doing so for the first time since he exited the team in 2010 to join the Miami Heat.
Four years ago, James was met with criticism over his decision, but for Cleveland fans Thursday night, it was almost as if he had never left. A video of his homecoming conveys the crowd's enthusiasm.
Sure, James might have played with Miami for a time, but Cleveland is his home, many people on Twitter remarked.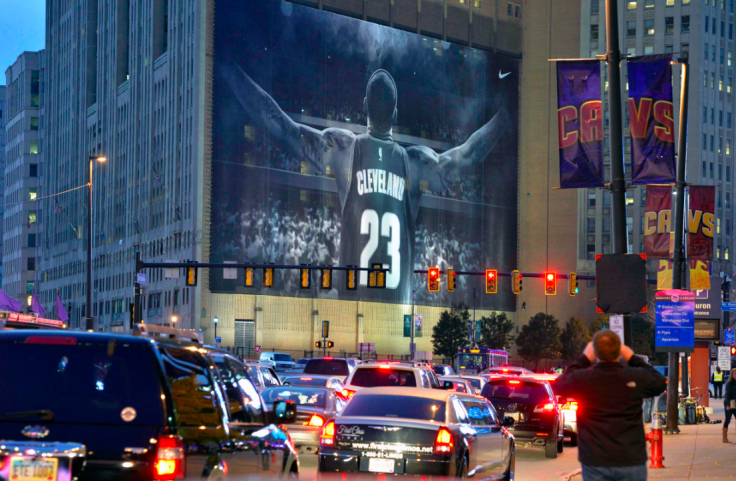 Some referred to James as "The King," (his Twitter handle is @KingJames) and helped make the hashtag #ReturnOfTheKing one of the top-trending topics on Twitter Thursday evening.
Fans were also thrilled he brought back the chalk toss, which is not too surprising since 95 percent of the people he polled voted "yes."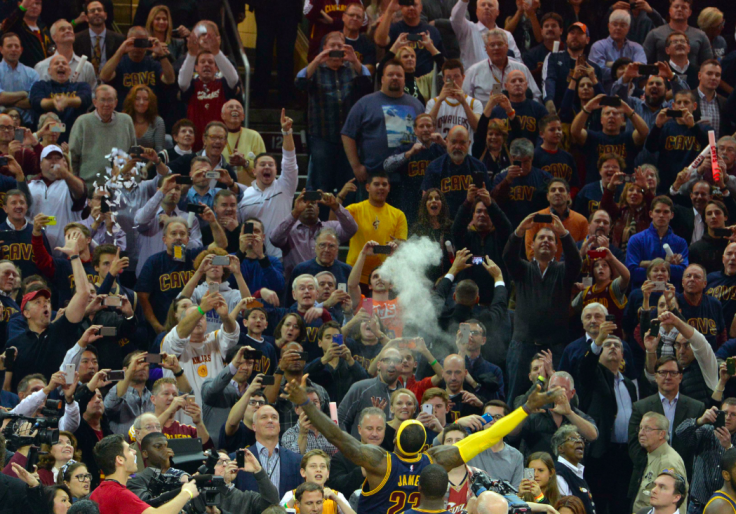 After his big return, the average ticket price to see James play in Cleveland almost cost $1,000, which is up 1,660 percent from last year, StubHub wrote, according to CNN. Last year, the average price was $56. Still, many fans were willing to pay the price to watch King James.
The price for Miami tickets now that James is gone? They went for an average of just $84, which is down more than 70 percent from a year ago.
Follow me on Twitter @mariamzzarella
© Copyright IBTimes 2023. All rights reserved.