LeBron James' Reunion With Kyrie Irving in LA Holds No Assurance
KEY POINTS
Kyrie Irving's move to Los Angeles is reportedly not gaining progress
The Lakers and Nets need to give up assets to make the trade work
An NBA insider shots down the idea of the Lakers going after Kevin Durant
Kyrie Irving is looking for a new home, and the Los Angeles Lakers have been mentioned as a potential landing spot.
Considering that remains a rumor, there is no certainty that it will be made official.
According to Shams Charania of The Athletic when he appeared on the Pat McAfee Show, there is no traction as far as Irving's transfer to the Lakers is concerned.
Charania added that he is not sure if the Irving deal will take place.
The buzz around the NBA is that the Lakers are allegedly in discussions for a possible Irving for Russell Westbrook trade.
But the question here is what the Lakers can provide to sweeten a potential Irving-Westbrook trade.
In addition, it is a known fact that the Lakers are financially limited and barely have assets to offer.
Also with Irving--who played with current Lakers superstar LeBron James as part of the Cleveland Caveliers from 2015 to 2017--set to make $47 million for the coming season, the Nets would have to add more assets on their end to make it work.
As mentioned in a previous report, the Nets are seeking draft compensation and want Joe Harris and his $38.6 million in salaries owed for the next two NBA seasons included in any deal.
The Lakers also reportedly want Seth Curry in any deal, providing a glimpse of the complications that both clubs have to thresh out.
Further stirring the pot are rumors alleging that the Lakers are also considering getting Kevin Durant.
The report comes from Brian Windhorst of ESPN, citing several unnamed executives about the idea of possibly packaging Durant and Irving.
Once more and given the financial ramifications of such a deal, seeing Durant and Irving head to the Lakers hardly looks promising.
Aside from the money owed to Irving, the two-time NBA champion also signed a four-year extension last summer worth $198 million.
The numbers alone involved in that deal would make it hard to move Durant to the Lakers or any other NBA team.
Durant has been linked to a possible return to the Golden State Warriors, but the feasibility of that hardly looks promising.
Aside from the Warriors, also linked to the 2014 NBA MVP are the Miami Heat and Phoenix Suns.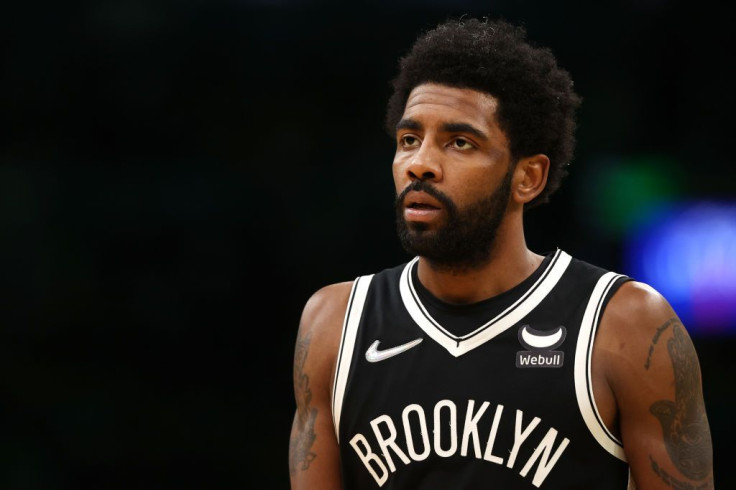 © Copyright IBTimes 2023. All rights reserved.