LeBron James Rumors: Every Top NBA Team Could Pursue Basketball's Best Player In Free Agency
When LeBron James weighs his options in free agency, he could consider all of the NBA's top teams. That includes the Golden State Warriors, Boston Celtics and Houston Rockets.
ESPN's Stephen A. Smith has reported on "First Take" in the last few days that James will at least speak with Golden State and Boston this summer. An ESPN report from a few months ago suggested that James would meet with the Warriors. Houston has been considered a possible James destination for months, and the New York Times' Marc Stein reported shortly after the Rockets were eliminated from the playoffs that Chris Paul had already begun recruiting James.
Even without adding James to their respective rosters, the Warriors, Celtics and Rockets would have to be considered the league's best teams, along with the Cleveland Cavaliers.
Golden State is on the verge of defeating James in the Finals for the third time in four years. Boston faced James and the Cavs in each of the last two Eastern Conference Finals, taking them to seven games this season. Houston had the best record in the 2017-2018 regular season and nearly upset the Warriors in the Western Conference Finals.
None of those three teams has the necessary cap space to sign James, who won't take a reduced salary. They'd have to get creative en route to acquiring James, and it'd almost certainly require cooperation from Cleveland, who'd have to execute a sign-and-trade.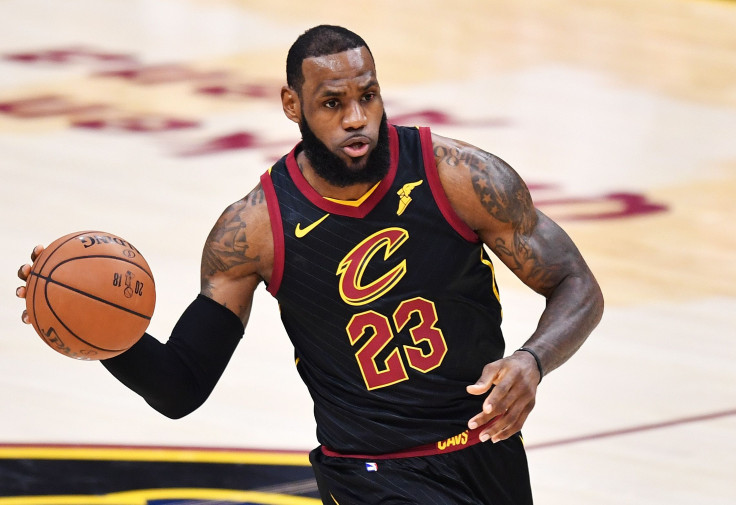 The Philadelphia 76ers are the best team that can sign a free agent to a max salary contract. They are considered among the top contenders to land James, following their best season in recent memory. Ben Simmons and Joel Embiid led Philadelphia to the East's third-best record and the No.4 seed in the conference.
James could stay in Cleveland, who can potentially improve this offseason. Without the league's No.1 player on their roster, the Cavs might become one of the NBA's worst teams. They fell from 61 wins to 19 wins when James left in 2010.
The Miami Heat were the East's No.5 seed and quickly eliminated from the first round in the season before they signed James. Cleveland went 33-49 before James returned to the organization in 2014.
When James enters free agency for the third time in his career, there's a good chance he'll end up joining a team that already experienced a measure of success in the previous season.
© Copyright IBTimes 2023. All rights reserved.