LeBron James On Steph Curry Contract: 'Should Be Getting $400M'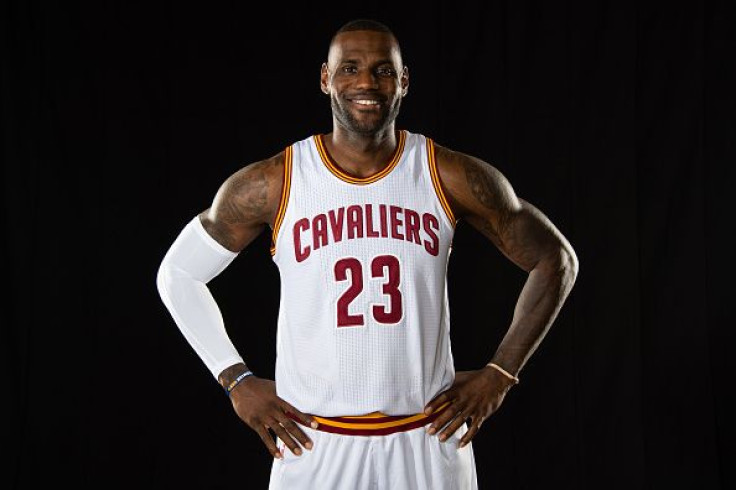 NBA teams started making moves as July 1 was the official day players could be signed. One of the very first deals made was with the Golden State Warrior's Steph Curry. His new contract makes him the highest-paid player in league history — but Cleveland Cavaliers star LeBron James may not agree with the figures.
Curry reportedly inked a deal for the most money any player has made in NBA history with his "supermax" contract Saturday, which will pay out $201 million over the next five years.
READ: Lonzo Ball Shows Off Incredible Dunking Skills On Instagram Before NBA Draft
James concluded that Curry's contract might be slim — he suggested that Curry should be making about $400 million over the next five years —given the current value of the Golden State Warriors, which according to Forbes, stands at $2.6 billion. James argued that a salary cap may be unfair given the amount of money that the elite players generate for their team.
James took to Twitter Saturday and gave his thoughts on Curry's new contract. He posited that Curry may be getting short-changed out of more money due to the salary cap — suggesting that the Warriors star guard is worth $400 million with a 5-year deal.
"So tell me again why there's a cap on how much a player should get??. "Don't answer that," James wrote. "Steph should be getting 400M this summer 5yrs. #JMTs."
James ended his tweet with JMT or in other words, " Just my thoughts." The Cleveland Cavaliers star wasn't the only person who felt that Curry deserved more.
READ: Golden State Warriors Star Klay Thompson Dances Awkwardly At Night Club In China
Chris Mannix of The Vertical Podcast agreed with LeBron via Twitter.
"LeBron is right: The super elite players are significantly underpaid," Mannix tweeted. "When you consider how much value they have to the NBA/teams."
James' peer CJ McCollum of the Portland Trailblazers shared a similar sentiment when he replied to James' tweet on Saturday. "Amen _ say it again," he wrote.
While James suggested that Curry isn't making enough, NFL players scoffed at the idea via Twitter Saturday. Atlanta Falcons rookie Takkarist McKinley signed a four-year, $10.2 million deal in May and Denver Broncos linebacker Shane Ray inked a four-year, $9.1 million contract with his team.
"These NBA contracts make me feel like I got pennies," McKinley tweeted.
"Dam 200 mil," Ray wrote. "I'll be happy when they start giving football players what they deserve."
James can do a bit more than tweet out his grievances since he was unanimously elected as the first vice-president of the NBA Players' Association in 2015. James' position gives him power over the NBPA's six vice presidents and is only superseded by Chris Paul of the LA Clippers, who is the current president. In tandem, they agreed to the terms of the league's collective bargaining agreement, which controls the salary cap and max contract guidelines — the new CBA took effect Saturday and remain active until the year 2022.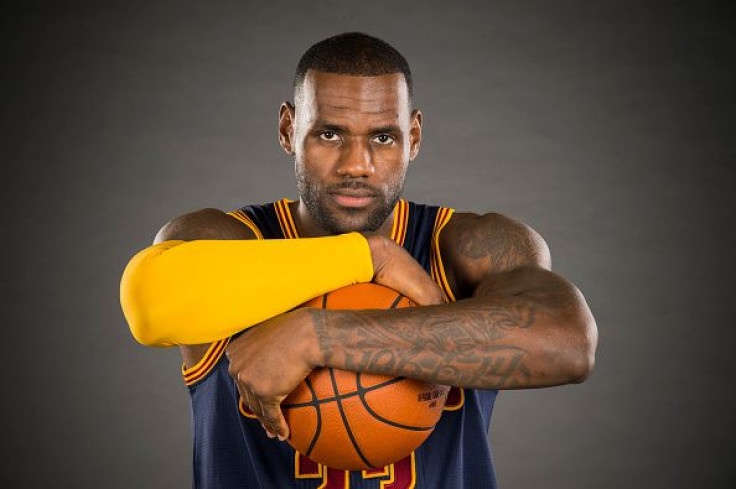 © Copyright IBTimes 2023. All rights reserved.
FOLLOW MORE IBT NEWS ON THE BELOW CHANNELS