LeBron James vs. Anthony Davis Net Worth: Who Is The Richer NBA Champion?
KEY POINTS
The Los Angeles won the NBA championship on Sunday, their first title in a decade
LeBron James' career earnings are estimated to have passed the billion mark
Winning his first NBA title, Anthony Davis currently has an estimated net worth of $60 million
LeBron James and Anthony Davis are newly crowned champions after the Los Angeles Lakers beat the Miami Heat in Game 6 of the NBA Finals on Sunday. Who is richer between them?
James started earlier, which means he had the opportunity to put in more work and position himself to achieve more and earn more. As one of the most dominant players in his generation, James is also among the NBA's wealthiest, with a net worth estimated by Forbes at $450 million in 2018.
His career earnings have reportedly already passed the billion mark. When "The King" signed with the Los Angeles Lakers in 2018, Bleacher Report claimed that the four-year deal worth $154 million allowed James to reach the earnings milestone. More than half of his total earnings come from endorsement deals.
The Akron, Ohio native continues to break records at 35 years old. He just became a four-time champion and four-time NBA Finals MVP. James is also the only player to win NBA titles with three different franchises. In his 16th season, James proved he is still at the top of his game and has shown he is not slowing down anytime soon.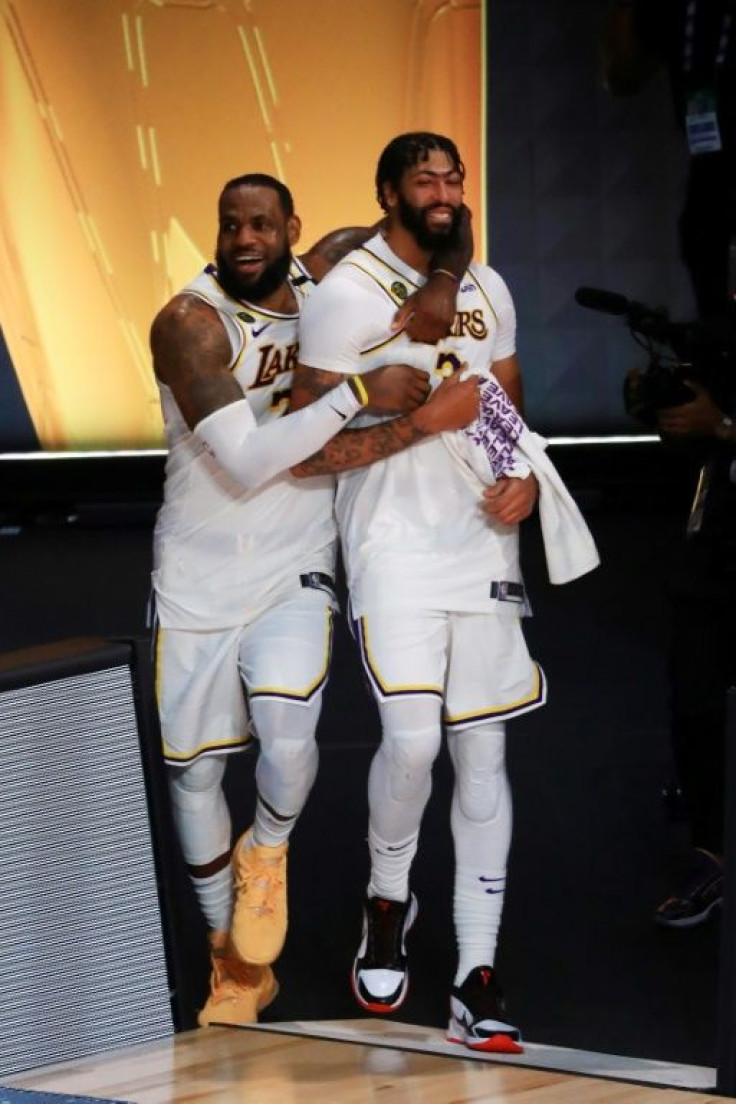 On the other hand, Davis was traded to the Lakers in exchange for Lonzo Ball, Brandon Ingram, Josh Hart and three first-round picks. The gamble paid off as Davis recently won his first title.
As one of the best big men in the league who does it on both ends off the floor, winning a championship will do wonders for AD's career. He can leverage it on his next deal, attract more endorsement deals, get postseason bonuses and solidify his stake as a future Hall of Famer.
According to Celebrity Net Worth, Davis currently has an estimated net worth of $60 million, but he could raise this in the years to come. Like James, AD is a top star when it comes to brand partnerships. He has represented Nike, ExxonMobil, Foot Locker, Red Bull and Saks Inc. in the past.
At 27 years old, the former New Orleans Pelicans All-Star still has a long career ahead of him, and if he remains healthy and focused, there is no reason to doubt he can be one of the most successful big men on and off the court.
Putting James way ahead of Davis in wealth is the great marketing team behind the former. James also invested in good deals. The four-time MVP is part owner of the Liverpool football club, an investor of Blaze Pizza and co-founder of SpringHill Entertainment and Uninterrupted. On top of these ventures are his various sponsorships, which include Nike, Beats, Intel, Sprite and Kia.
While Davis has the potential to earn big on his career, James is already on his way to joining the exclusive billionaire club.
© Copyright IBTimes 2023. All rights reserved.