LeBron James Won't Hold Big Meetings With Lakers, Cavaliers, Other Teams During Free Agency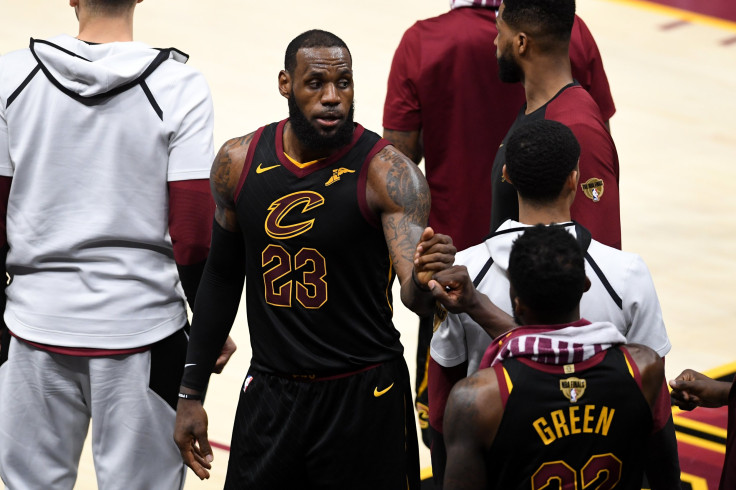 LeBron James' expected foray into free agency will be different the third time around. The NBA's best player won't hold meetings where he'll hear pitches from teams that are trying to acquire him, according to ESPN's Ramona Shelburne.
Much was made about the meetings James held with six organizations in 2010 before announcing his intentions to sign with the Miami Heat on "The Decision." In 2014, he only met with the Heat and Cavaliers' owner Dan Gilbert, who flew to Miami to mend fences with the player that had left Cleveland four years prior.
James is in a much different position than he was eight years ago, or even four years ago. He's won three championships since 2010. He accomplished his goal of bringing Cleveland their first professional sports title in over 50 years.
Those who know James well believe this decision will be about much more than basketball. He's got homes in both L.A. and Cleveland. The Lakers and Cavs are widely regarded as the favorites to be James' team in the 2018-2019 season.
James doesn't need a pitch meeting to know where the organizations stand.
Los Angeles has enough cap space to sign two max free agents. They want to sign both James and Paul George, and they've contacted the San Antonio Spurs about trading for Kawhi Leonard, according to multiple reports. San Antonio doesn't seem to be in a rush to send their best player to the Lakers, and George is reportedly seriously considering staying in Oklahoma City.
Cleveland is well over the salary cap with little money to spend in free agency. They've reportedly contacted the Spurs about Leonard, but it's not believed that the Cavs have enough assets to get a trade done. Cleveland has explored making a trade with the Charlotte Hornets for Kemba Walker, according to Bleacher Report's Ken Berger.
The Philadelphia 76ers have cap space to offer James a max contract. He can play with Ben Simmons and Joel Embiid, who could both be All-Stars next season.
James can opt into the final year of his contract with Cleveland and try to force a trade elsewhere. The Houston Rockets would be a candidate to acquire James in such a scenario, though they'd have to do some maneuvering because of their cap situation.
James might speak with an owner or a club official, according to ESPN, but his most important conversations could come with other players. It's expected that the four-time MVP will be in contact with players around the league, like George, who could potentially play with him next season.
June 29 is the deadline for James to inform the Cavs if he's becoming a free agent. Teams can officially meet with free agents on July 1.
© Copyright IBTimes 2023. All rights reserved.