Leelah Alcorn Update: Transgender Teen's Suicide Inspires LGBT Activists Struggling To Keep Her Memory Alive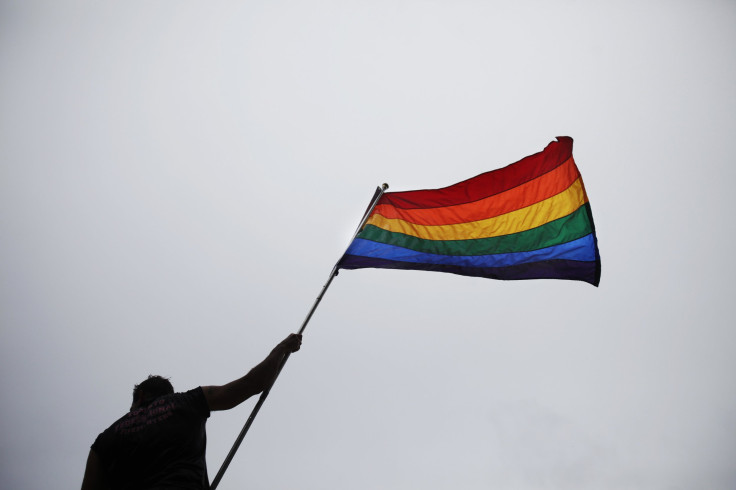 Boxes of bras clutter Alex Yrigoyen's kitchen. Makeup fills the closet. Wigs lie on the floor of the bedroom. But Yrigoyen is worried it won't always be like that.
See, the items don't belong to Yrigoyen. They're all donations for transgender teens -- and really, anyone -- who requires help presenting as a gender that contradicts their sex, like Leelah Alcorn did. The late 17-year-old from Cincinnati, Ohio, made headlines in December when she allegedly killed herself after feeling rejected by her family and being forced into a conversion program. Her high-profile death caused a surge in public awareness about LGBT rights, inspiring outrage over how she was treated, petitions about therapy laws and Yrigoyen's nonprofit, which collects clothing and accessories for people in need.
Now, almost two months later, the efforts to keep Alcorn's legacy alive have already begun to struggle as one-time eager supporters have moved on from her story. But LGBT activists said these issues don't fade away when the media attention does. More than 40 percent of the 7,000 respondents to a 2010 survey by the National Center for Transgender Equality and the National Gay and Lesbian Task Force said they had attempted suicide. LGBT youth are up to four times more likely to try to kill themselves than heterosexual youth.
"My death needs to mean something," Leelah wrote in her widely published suicide note.
Yrigoyen, who identifies as agender, used to follow Leelah's blog on Tumblr. When Leelah died, Yrigoyen published a post about giving old clothing to people who can't afford it or obtain it. Donations began pouring in -- The Leelah Project's site got 10,000 followers in a day, and more than 80,000 people shared one of its posts -- and Yrigoyen started sending out care packages. In-demand items include shapewear, compression shirts, chest binders, wigs, padded bra inserts, mascara, eyeliner and nail polish.
Since its launch, the Leelah Project has shipped out more than 100 packages and raised $15,000 on the crowdfunding website gofundme. It also sponsored a program in Santa Ana, California, to help transitioning teens pay for doctors' visits and hormone medications. Everything is run by Yrigoyen, a 20-year-old student working toward an associate's degree in health care administration. "It's not about me," Yrigoyen said. "And it's not about the project. It's about the community."
Yrigoyen wants The Leelah Project to become a national organization, but Yrigoyen can't fund it alone and support is waning. It's not unusual for that to happen with periodic public tragedies involving LGBT youth, said Ellen Kahn, the director of the Human Rights Campaign Foundation's Children, Youth and Families program based in Washington, D.C. The U.S. saw bursts of concern when Wyoming 21-year-old Matthew Shepard was tortured in a 1998 hate crime, when gay Rutgers University student Tyler Clementi killed himself upon being outed in 2010 and when California sixth grader Seth Walsh hanged himself over bullying that same year. Laws were passed and parents spoke out, but the buzz was ultimately brief. Kahn said she doubts most people now even remember Clementi's name.
The interest in Leelah's suicide is already declining. Google searches for "transgender" spiked Dec. 31 and remained popular through Jan. 12, the day after "Transparent" TV show creator Jill Soloway dedicated a Golden Globe to the teen. Since then, the search term has returned to normal levels, even as Miley Cyrus seems to be organizing a benefit in Leelah's honor. Facebook likes on the "Justice for Leelah Alcorn" page are down 22 percent from last week, and the once-steady stream of Tumblr posts and fan art featuring her has tapered off.
But the stories of LGBT youth do have some staying power, Kahn said, because they force families to consider what they'd do in similar situations. "As tragic as Leelah's death was – and is – I think it did open a lot of people's eyes," she said. "Leelah's name will be cited for many years in the context of these conversations about the harm done by conversion therapy and the importance of families stretching out of their own comfort zone to support their kids."
Conversion therapy, which attempts to cure homosexuality, is the subject of another group's effort to keep Leelah's memory alive. The Transgender Human Rights Institute's online White House petition to ban conversion therapy recently got more than 115,000 signatures, which is enough to require a response from the Obama administration. A similar petition on Change.org has more than 340,000 signatures.
The Transgender Human Rights Institute's creative director, Seattle-based game developer Jennell Jaquays, said she knows a federal law forbidding the practice is unlikely. The petitions are more like public relations tools, she said, to keep people who were interested in Leelah's case involved in the fight for LGBT rights. The community -- which has slightly grown -- intends to keep pushing for change.
"It's like anything that catches the public imagination," Jaquays said. "It's always going to peak and then wane, particularly since the waning part now just means there's work to be done."
© Copyright IBTimes 2023. All rights reserved.