Leelah Alcorn's Parents Had Tumblr Suicide Note Deleted; Transgender Teen Mourned At High School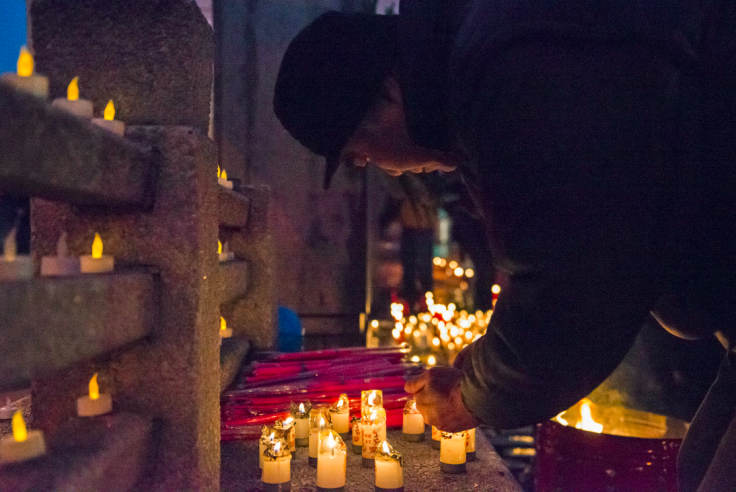 Leelah Alcorn's heart-wrenching suicide note was deleted from Tumblr after her parents Don and Carla asked to have the message removed from the site, the U.K.'s Daily Mail reported Sunday. In her note, Leelah explained her parents would not accept her as a girl and refused to let her have gender reassignment surgery and that she could no longer continue living.
Since Leelah's untimely death, the Alcorns have continued to refer to the teen as their "son" and called him by his given name, Joshua. A Tumblr spokesperson told the news site they work with families of deceased members. "In this case, consistent with our existing policies, we have honored the family's request and made the blog inaccessible to the public," the statement to the Daily Mail said.
In regard to Leelah being transgender, her mother told CNN Wednesday, "We don't support that, religiously." She added, "But we told him that we loved him unconditionally. We loved him no matter what. I loved my son. People need to know that I loved him. He was a good kid, a good boy."
In part of Leelah's message, she criticized her parents for their rejection. "Even if you are Christian or are against transgender people don't ever say that to someone, especially your kid," Leelah said in her final words. "That won't do anything but make them hate them self. That's exactly what it did to me."
Leelah was honored by hundreds of supporters at a vigil held at her high school Saturday night in Kings Mills, Ohio, after the transgender teen took her life Dec. 28, the Cincinnati Enquirer reported Saturday.
Speakers urged those gathered to ensure a tragic death like Leelah's never happen again. "Tonight is a night for Leelah and for the community," Jonah Yokoyama, Transition Care Services Director of the Heartland Trans Wellness Group, said, according to the Enquirer. "We've always been in the trenches fighting this problem. But this tragedy has really triggered a response."
Her death also drew attention from trans celebrities like "Orange is the New Black" star Laverne Cox, model Andreja Pejic and writer Janet Mock. While Cox didn't share an original message, she retweeted a post by Mock.
Follow me on Twitter @mariamzzarella
© Copyright IBTimes 2023. All rights reserved.
FOLLOW MORE IBT NEWS ON THE BELOW CHANNELS