'Left With Losses': Ukraine's Warplanes Attack Equipment Hubs Set Up By Russian Troops
KEY POINTS
Ukraine's Armed Forces also destroyed three ammunition depots in Prydniprovsk, Kherson, and Tokarivka
Russian troops continued their offensive in several positions in Ukraine
Russia reportedly lost more than 150 soldiers in the last 24 hours
Ukraine's warplanes attacked two arms and equipment hubs set up by the Russian troops in the Kherson and Kakhovka districts Thursday, the Operational Command South reported.
In a Facebook update, Ukraine's military forces said Russian occupiers made assault attempts within the Kherson region. However, they saw no success and "left with losses." The Ukrainian military also destroyed a Russian stronghold in the temporarily occupied part of Mykolaiv region in a helicopter strike.
The Russian air defense network and logistics points, including ammunition depots, in Kherson region were attacked by the missile and artillery units of the Ukrainian Armed Forces, Ukrinform reported.
The command also said Moscow's forces on the southern front suffered other losses, including destruction of four S-300 anti-aircraft missile systems, an Imbir radar station, a Voloshka 82-caliber automatic mortar, as well as nine trucks and armored combat vehicles. Thirty nine servicemen were reportedly killed in the attack.
Ukraine's Armed Forces also destroyed three ammunition depots in Prydniprovsk, Kherson and Tokarivka.
"Our missile and artillery units, during the execution of fire missions, densely attacked the enemy's air defense system and logistics points, including those with ammunition in the Kherson district," the Facebook post read [Google Translate showed].
Meanwhile, Russian troops continued their offensive in several positions in Ukraine. However, they were constrained by Kyiv's troops without the possibility of advancing. Soon, the occupiers intensified their artillery and air strikes with Russian warplanes attacking Ukraine's positions along the contact line nearly 16 times. No casualties were reported.
"The enemy is trying to find our weak points, calculate vulnerable places, and we only become stronger and more united. Do not ignore the alarm signals and declared limitations of the wartime legal regime. We live and work for the sake of victory, so that the defense forces can be calm and confident behind a reliable rear," Ukraine's Operational Command South said, adding that the final losses of the enemy are still being investigated.
The General Staff of the Armed Forces of Ukraine wrote on Facebook early Friday that Russia lost more than 150 soldiers in the last 24 hours, bringing the total number of troops so far killed in the war to about 41,650.
Since the war in Ukraine began on Feb. 24, the enemy's total combat losses also included 1,792 tanks (+3 over the past day), 4,032 armored fighting vehicles (+6), 950 artillery systems (+4), among many other losses. A total of 182 enemy cruise missiles were shot down.
International Business Times cannot independently verify these claims.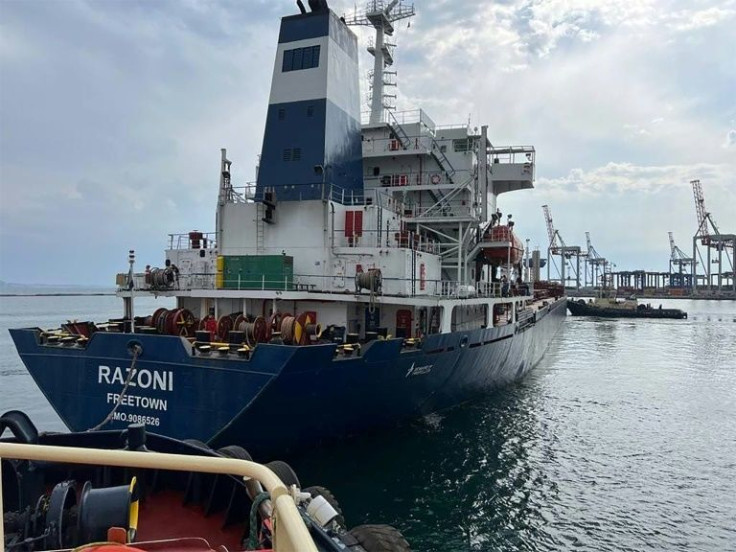 © Copyright IBTimes 2023. All rights reserved.