Lena Dunham Instagram Update: Why She Isn't Moving To Canada After Trump Win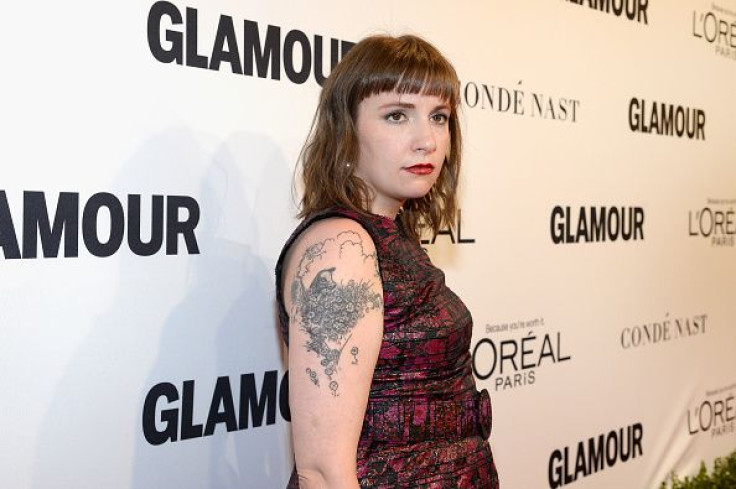 "Girls" creator Lena Dunham took to Instagram to send a message to her critics Wednesday, the day before Thanksgiving. The HBO star was inundated with mail after Donald Trump won the presidency in the 2016 election Nov. 8. That's because in April she said she would move to Canada at the Matrix Awards if the New York businessman won.
Turns out, Dunham isn't going anywhere. "Today I received a letter (yes, on paper) that read, 'Don't let the door hit you on the a—when you cross the border into Canada.' This is actually one of the more polite notes I've gotten recently and I'll survive it just fine," she said.
Dunham, 30, already said she wouldn't flee the country, but she reiterated that fact Wednesday: "…I've realized I can survive as a Jewish pro-choice sexual assault survivor with a queer family member and a belief that we are all exactly and beautifully equal."
The HBO star then explained why she would not leave, despite Trump defeating former Democratic nominee Hillary Clinton. "I can survive staying in this country, MY country, to fight and love and use my embarrassment of blessings to do what's right," she wrote. "It's easy to joke about moving to Canada. It's harder to see, and to love, the people who fill your mailbox with hate."
Dunham ended her post with a question: "It's harder to live, fully and painfully aware of the injustice surrounding us, to cherish and fear your country all at once. But I'm wiling to try. Will you try with me?"
The most garnered more than 78,300 likes from her 2.8 million followers. The messages also generated more than 3,000 comments.
In her next post, she shared a picture that read, "Gratitude."
Follow me on Twitter @mariamzzarella
© Copyright IBTimes 2022. All rights reserved.
FOLLOW MORE IBT NEWS ON THE BELOW CHANNELS