Lena Dunham Moving To Canada? After Donald Trump Wins, 'Girls' Creator Goes On Twitter Hiatus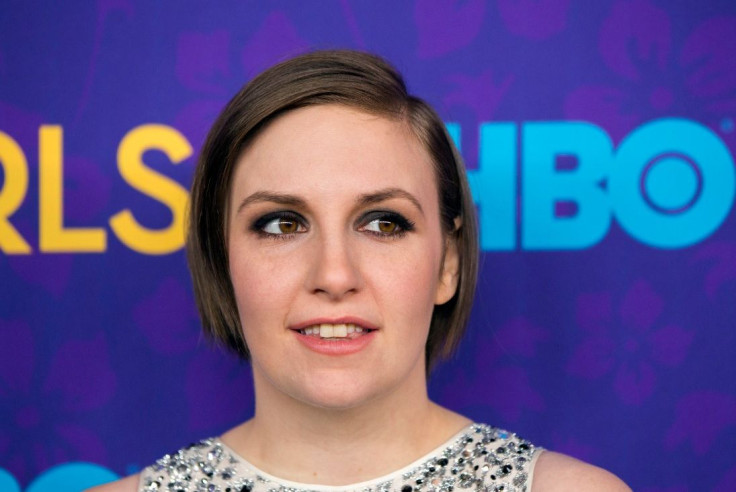 "Girls" creator Lena Dunham has not spoken out since Donald Trump defeated Hillary Clinton on Election Day Tuesday. The feminist was an avid supporter of Clinton and claimed she would leave the country if Trump won presidency. Will the actress follow through with her threat?
If Dunham, 30, is planning to seek refuge in Canada like she promised, she isn't talking about it on social media. She didn't even change her profile picture to a block box, like singer Katy Perry did, to protest Trump's win. She hasn't done anything.
Before the winner was revealed early Wednesday morning, Dunham was active on Twitter. "For those trying to spread a non-news story saying I didn't vote in the primaries, glad you're using your Election Day so constructively," she tweeted Tuesday. "I DID vote and am a registered Democrat. I used to be a registered independent before my 'political awakening.'"
Dunham was confident Clinton, 69, would win. "It's silly to have to clear this up rather than focus on a historic day, but campaigning for Hillary I took my registration VERY seriously," the Hollywood star wrote. "I love you all! Tonight we make history! I may or may not wear a bow." Her final post garnered more than 2,300 likes from her 5.1 million followers.
Months earlier, Dunham was adamant about her potential move to Canada. "I know a lovely place in Vancouver, and I can get my work done from there," Dunham said at the Matrix Awards in April. "I know a lot of people have been threatening to do this, but I really will."
Fellow Clinton supporter Amy Schumer slammed those who told her to leave. "Anyone saying pack your bags is just as disgusting as anyone who voted for this racist, homophobic, openly disrespectful woman abuser," she wrote on Instagram Wednesday. "Like the rest of us, I am grieving today."
Follow me on Twitter @mariamzzarella
© Copyright IBTimes 2023. All rights reserved.