Lenovo Q1 Net Profit Climbs 23% As Smartphone Sales Surge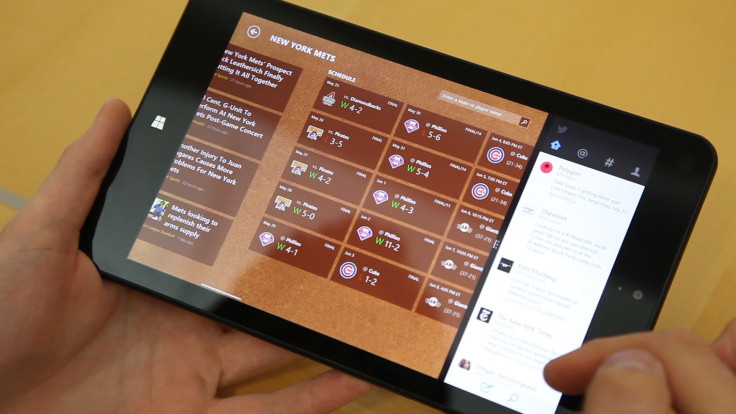 (Reuters) - China's Lenovo Group, the world's biggest maker of personal computers, said net income jumped 23 percent in the first fiscal quarter, beating estimates, as it consolidated its position in the PC market while boosting smartphone shipments.
Net income rose to $214 million in the three months through June from $174 million in the same period a year earlier. That was ahead of estimates of $202 million, according to a Thomson Reuters SmartEstimate poll of analysts.
The ambitious Beijing-based hardware company has agreed acquisitions worth over $5 billion this year alone, buying server and handset businesses in what it calls its "PC Plus" strategy to diversify away from the shrinking PC market. Over the past year it has displaced South Korean giant Samsung Electronics Co Ltd to become the No. 1 smartphone seller in China, according to recent estimates by IDC.
For the first quarter, Lenovo reported 39 percent growth in worldwide handset shipments, helped by strong sales in China. Revenue for the quarter rose 18 percent to $10.4 billion, with significant gains coming in Europe.
Lenovo's core PC business, which still accounts for roughly 82 percent of sales, continued to tighten its grip on the market despite a prolonged decline in the broader industry. Lenovo's laptop sales rose 12 percent over the year while global laptop shipments fell 3.7 percent, the company said.
The company this year struck agreements to acquire IBM's low-end server unit and Motorola's handset business from Google Inc. Both deals hinge on U.S. regulatory approval, which analysts say could come as early as the third quarter of 2014.
In a statement, Lenovo Chief Executive Yang Yuanqing said the company's top priority remained closing the two deals, worth a combined $5.2 billion.
"While our top priority now is full participation in the regulatory approvals process, I am confident that from day 1 after closing, these businesses will quickly begin contributing to our performance and develop into pillars for long-term, sustainable growth," Yang said.
© Copyright IBTimes 2023. All rights reserved.