Libya Crisis: Deadly Car Bomb Detonates At Busy Security Checkpoint East Of Tripoli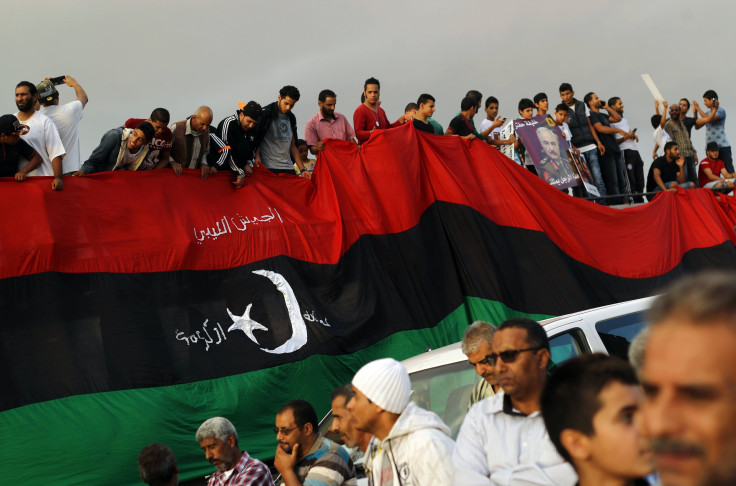 BEIRUT -- A car bomb exploded at a security checkpoint just east of the Libyan capital of Tripoli Tuesday. The bomb targeted a busy and major coastal road in the city of Khoms, which connects the capital in the east to the western city of Misrata.
There are conflicting reports on the death toll from the attack. According to Reuters, the explosion killed at least five guards and injured roughly 16 others who are believed to be allied with the self-declared General National Congress (GNC) operating in the capital. Other news outlets reported that six civilians were killed and another 14 were wounded in the bombing.
"The car bomb explosion left six dead and 14 wounded, all civilians," Safwan Bayou, commander of a unit in charge of security on the road, told Agence France-Presse.
Misrata is home to numerous militias that range from moderate to secular and that have been fighting the Islamic State group for months.
No single group claimed responsibility for the attack, but Libya has become a breeding ground for violent extremists and militants from across the region. Most recently, the group also known as ISIS has grown increasingly strong in the country. Even after ISIS militants were forced to retreat from their stronghold in Derna, they were able to set up a base in the oil-rich city of Sirte.
The bombing comes just a day after two of the most powerful warring militias in Libya's southern provinces signed a peace agreement, brokered by Qatar. The Tebu and Tuareg tribes have been fighting for territory in Libya's southern region for years, but violence has become increasingly intense since September 2014.
Libya has been falling deeper into chaos since the 2011 revolution that ousted former dictator Moammar Gadhafi. The GNC is aligned with Libya Dawn's Islamist forces and some secular militias from Misrata and based in Tripoli, while the internationally recognized House of Representatives is based in the eastern port city of Tobruk.
© Copyright IBTimes 2023. All rights reserved.
FOLLOW MORE IBT NEWS ON THE BELOW CHANNELS